We designed, engineered and delivered three fully wirelessly operated self-driving LED video cubes – based on our ingenious laser guided wagon system – which were right at the heart of an ambitious presentation concept for a pre-launch of the brand SUV. The show was staged in an aircraft hangar at Cannes Mandelieu Airport for an invited audience.
The dramatic live action comprised a fully choreographed show with two vehicles interacting with the three large video cubes that moved up and down a large performance space of around 80 metres long.

The requirement was to be able to make the 3mx2mx3.5m video cubes glide and spin smoothly and seamlessly around the space during the presentation which included dramatic lighting and custom related video content playing out on the LED screens.
The WI team project managed by Geert Stockmans, started with WI's standard laser guided wagons, which were enhanced with additional WIFI and networking capabilities – to assist with the video control and connectivity – and custom-engineered battery packs constructed to power all the elements on the wagons, including the LED screens and their associated processing.
With these new more powerful and efficient batteries on-board, the wagons are even more versatile and flexible.
WI was approached with an original plan for the event and asked to supply a trolley beam tracking system for three LED screens. However, after some initial investigations, it transpired that the venue and the proposed ground support system was not adequate to deal with the weight of the video kit involved.
So, Geert and the production manager did some ingenious lateral thinking … and suggested using the WI wagons as a solution. It was a bit of a gamble at the time, but Geert was confident that they would produce a fantastic result!
The wagons moved around 50 metres up and down the performance space during the show and were run via WI's standard interface - a hot rodded Visual Act system which monitors all the movement information in real-time.
The wagons ran at a maximum speed of 750 mm a second which was perfect for the flow and movement of the slick, highly polished show that WOWed the crowds with its grace and elegance.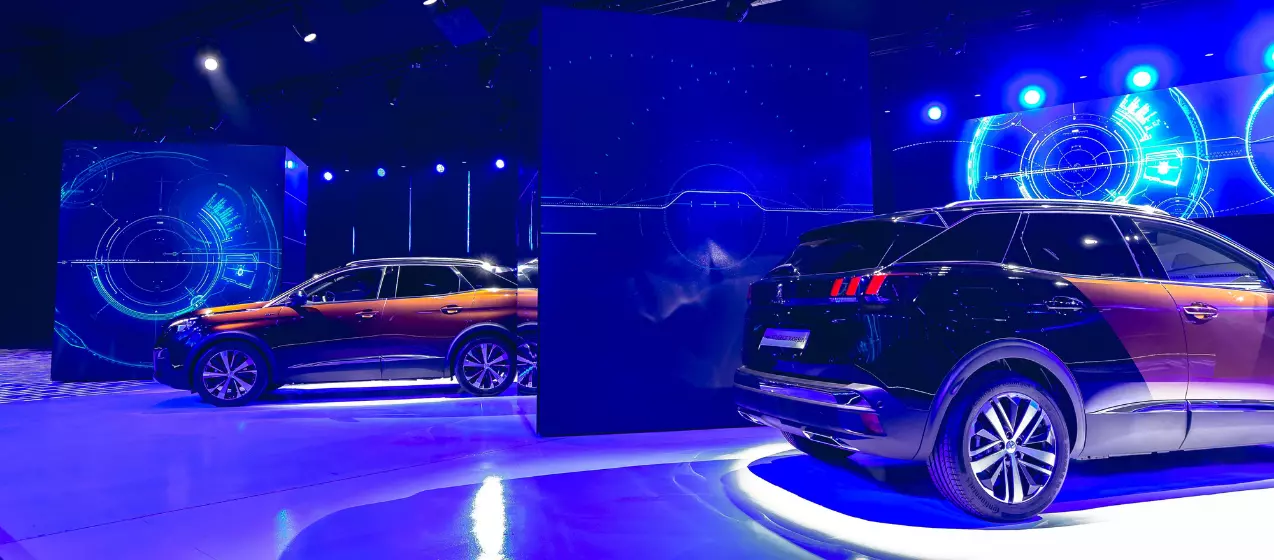 Scenografy: Manythink
Concept & Organization: DDMC & Novateam
Technical AV: ASP