Join us
WI is the place for skilled people who are passionate to create the best motion, stage or scenic solutions for the live entertainment sector local and global. We make the world a happier place by delivering jaw dropping entertainment for its human inhabitants.
Jobs
Open positions
I'm a freelancer
Let's get in touch
Don't forget to check up on the WIACADEMY. You might be interested to join the WICOMMUNITY and sign up as an early bird for a variety of WIPROJECTS.
WICREW
I'm a student
And I'm very ready for a tech internship
Great when you fit into the profiles we love such as engineering CAD/CAM, IT, mechanical, 3D drawing, digital marketing or graphics advanced. Our culture of work hard & play hard is what you're looking for? Students from all over the world: welcome.
Apply here
WIculture
Out-of-the-box
There's no such thing as 2 identical stages
Inclusive
Everybody matters and belongs
Commitment
To yourself, the company and our clients but also to the environment. Treat every project as if it were your own.
The show must go on
The world of entertainment has the hardest deadlines
Team
Be honest and dedicated to the tribe
WIplacetobe
Tech knowledge for a universal
world of fun
We bring our mechanical, mathematical and electronics backgrounds to a sector where no day is ever the same. Diversity in challenges is what makes us go go go and creativity rules. Working at WI is a great opportunity to be part of a pioneer friend zone that literally makes all imaginable and unimaginable things move. Uber cool to meet other passionate show, stage & scenic people on the job and form a close temporary team.
WI is your place to be if your childhood dream was to become an artist, but your singing skills aren't all that much. Here's your chance now to become part of the magic happening on stage. The high you get when the show is done, is the most rewarding feeling ever. Genuine Fun fact: 68% of WI' staff used to play with LEGO and 29% occasionally still does.
WIplacetowork
Call us techies

Call us creators

Call us gamechangers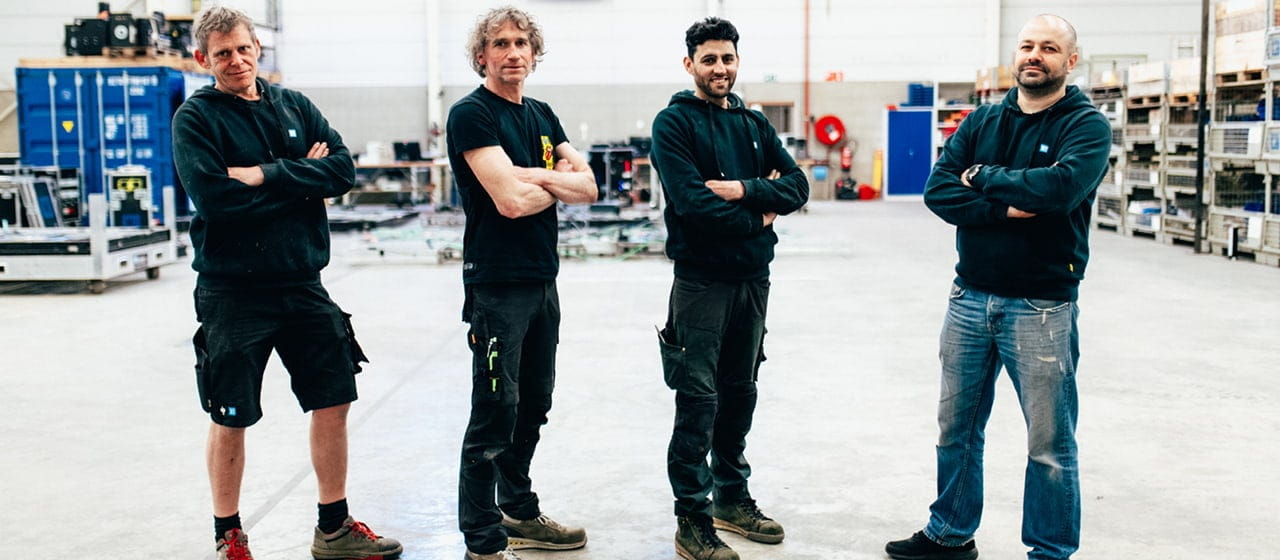 WIplacetogrow
We believe it's important to learn and grow. That's why we created a talent development hub which helps you reach your next step.
WI
academy
Learn from the best.
Our brand new visionary stage motion hub with co-working and flex offices, studio, demo corners, warehouse and training center. A creative powerhouse where the latest evolutions, relevant tech insights and prime hands-on skillsets will fuse and become one of our new cornerstones.
A welcoming place for event professionals to meet, learn & grow.
Sign in for the WICOMMUNITY and check on:
Info sessions
Learn about WI latest technology and solutions. Enjoy some showcasing. Learn about job opportunities in automation, scenic and staging and what it takes to get there. Very welcome are live event professionals & freelancers, techies from the entertainment or other sectors, last year students (tech, production and design). And in fact all career switchers who have only 1 dream: become part of the unique pioneer zone where the show must go on.
Trainings
A hands-on programme to upgrade your insights and skills in WIMOTION stage automation. Open for WIpeople, freelancers and last-year tech or engineering students.
Certificates & awards
Being WIMOTION certified is a recognized quality label. Graduates receive their own WIDESK operating keys. Levels of certification will automatically grant a higher user access level.
Floor Technician
Operator
Rigger
Programmer
Designer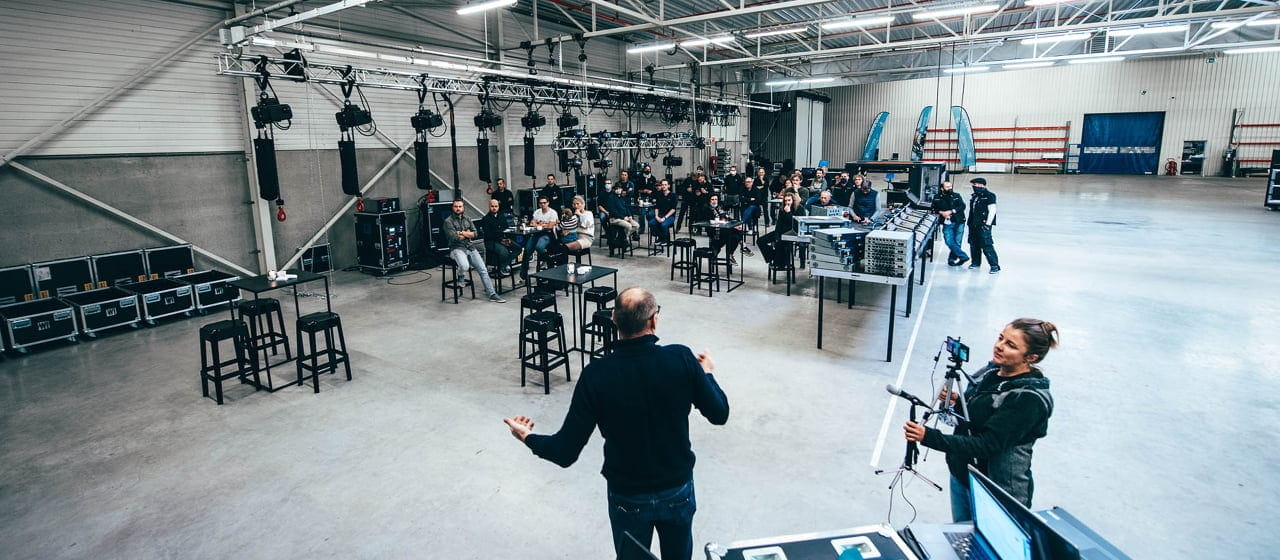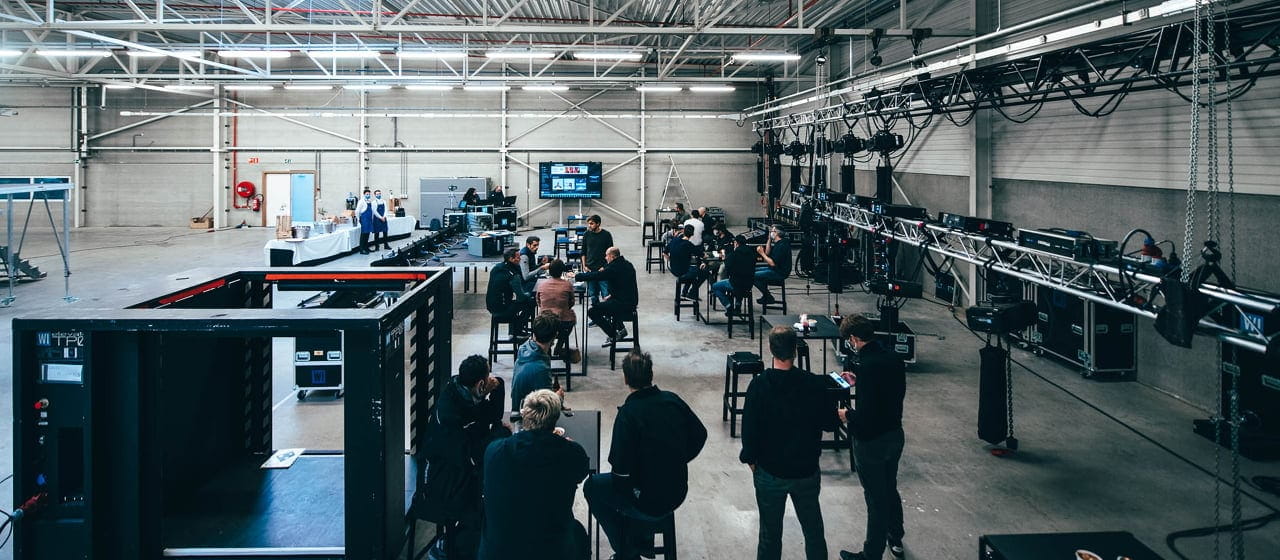 WI
community
Training & meeting platform for event professionals
to be, to learn & to grow.
Get access to the ACADEMY
Meet with peers
Get your profile matched to the right projects & vice versa
Download software for free
Animate your project
Go for fun time in a fun business
Never again want to miss a vacancy?