WI

motion

Stage Motion Ecosystem

1 solution 360° for all automated motion elements of a show ranging from very simple vertical moves to highly complex configurations allowing control up to hundreds of scenic & staging devices. WIMOTION ecosystem integrates field experience from 250+ projects resulting in a transparent, user friendly and fun to work with system for a variety of expertise user profiles in the live event business.
User Benefits
Expandability
Collaboration
Usability
Accuracy
Peace of mind
Safety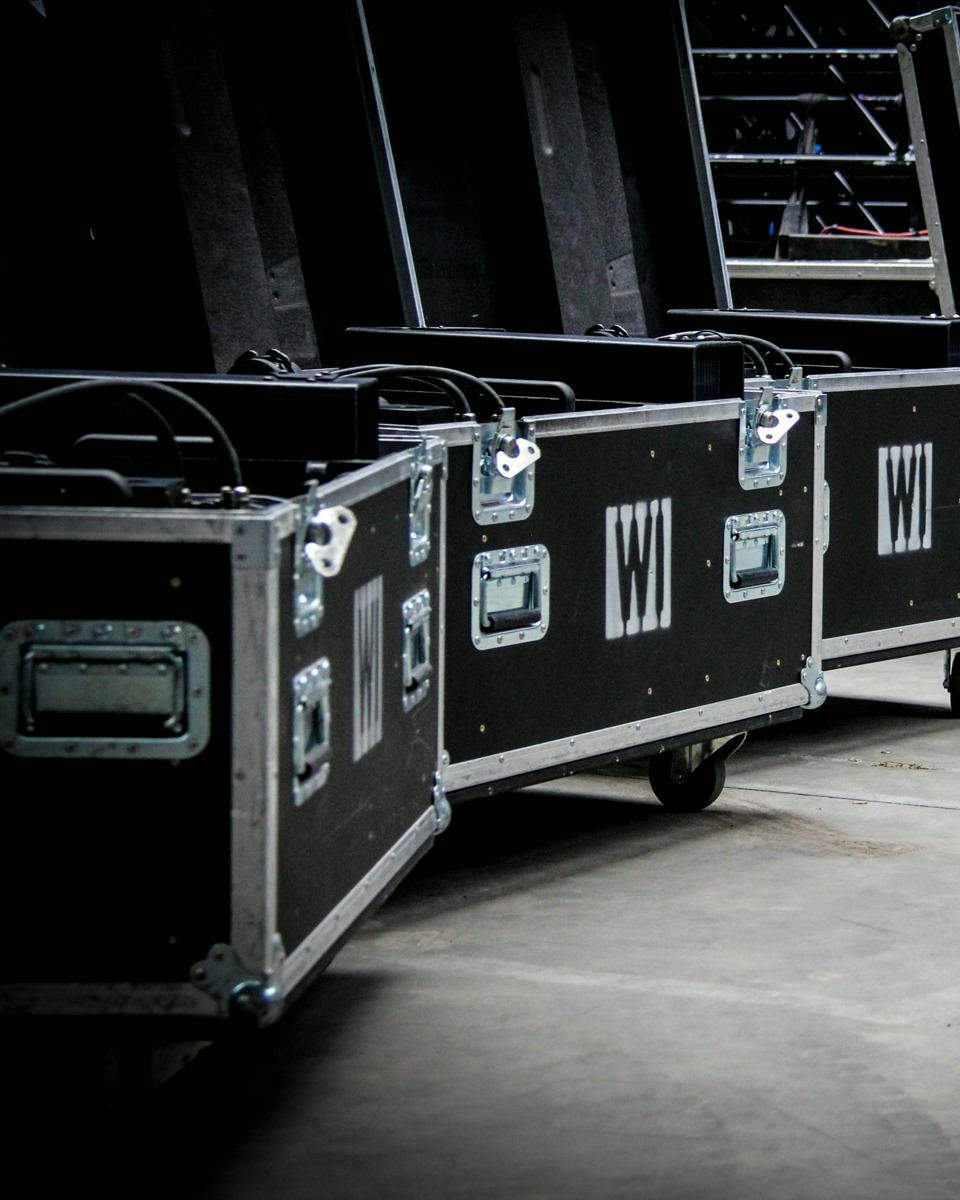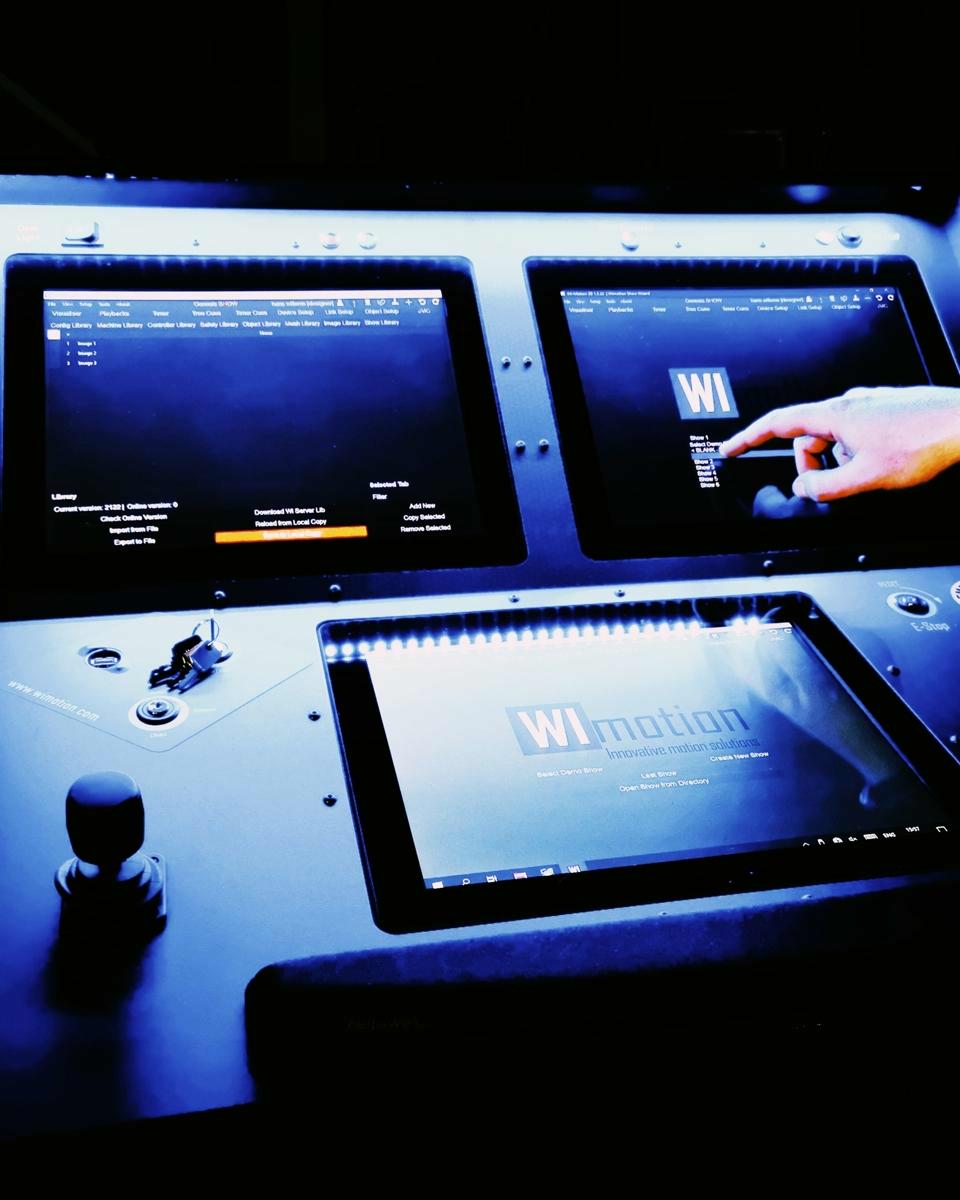 Expandability
Whether for a small setup or an impressive and large scale system WIMOTION can be deployed safely in every situation. Various configurations are possible.
Collaboration
WIMOTION is configured in Client-Server setup. PSN, WICLOUD and a SHARED OBJECT LIBRARY allow motion teams to easily collaborate with operators of various disciplines.
Usability
Hands-on user friendly system making the job easier, maximizing potential and boosting results for a variety of automation user profiles.
Accuracy
Real time position data tracking on stage creates a complete overview of all moving objects and high sample rate casting through PSN 3D.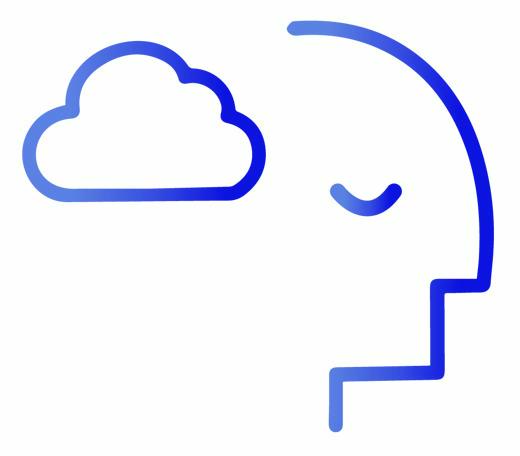 Peace of mind
Risk assessment is key together with constant monitoring, measuring and logging. Smart dashboards allow preventive action and even maintenance to assure prime show continuity and safety. Real-time check-ups on desktop, laptop, mobile or tablet.
Safety
WIMOTION complies to the most stringent international motion standards and is fully compliant with EN17206 superseding all national standards and CEN workshop agreements. Depending on the intended use of a motion set we help define the use case of your set, deliver a risk assessment and provide you with the consultancy needed to make your project succeed the safest possible way.
WIMOTION system
Software
Hardware
Set objects
Software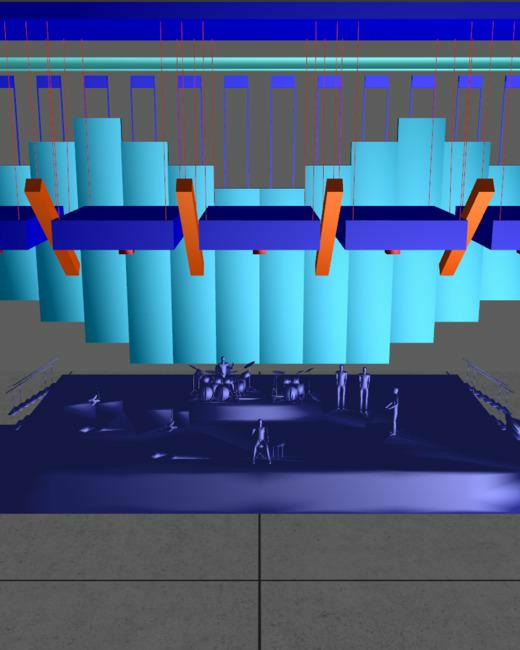 Heart of the ecosystem is our WIMOTION stage automation system fluidly integrating with dynamic video content, light and sound to realize a wide range of immersive effects. Core is the programming and operating software developed inhouse. A free downloadable version is available in the WICOMMUNITY. Movement of objects integrated in a venue frame can now easily be pre-programmed and pre-visualized in realtime kinetic 3D. WIMOTION aims to demystify the rocket science aura of stage automation by introducing an entry level of designing motion using predefined OBJECTS directly fetchable from the online library and available in rental stock.
Hardware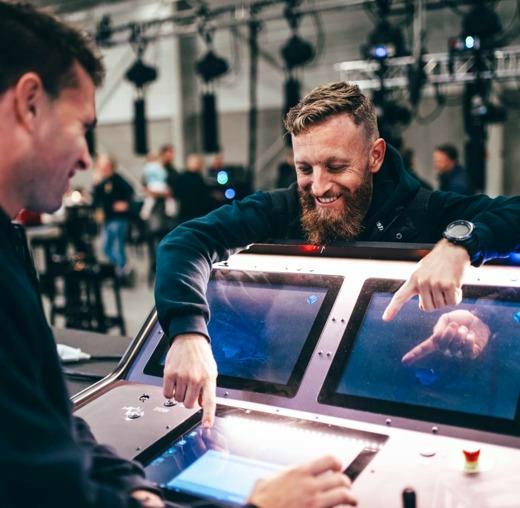 Operating, controlling, safety, I/O and power distro solutions. WIMOTION is CE-labeled and EN17206 compliant allowing it to control up to 588 units. The WIDESK, our proprietary motion console from which machinery and devices are directed and programmed is supported in a full backed up operating configuration (laptop, Ipad or simple DMH). The WIMOTION app can be ran from your laptop. Check RENTAL pages to get an overview on our wide range of upper stage and lower stage devices, solutions and packs.
Set objects
Multi-axes motion in 6 dimensions with variable speed scenarios offers a huge potential for the most spectacular effects. But moving weights is not without risks. Only prime automation technology compliant with the most stringent international safety regulations is fit for next level technical translations. WIMOTION is certified with the EN 17206 standard allowing complex automation in a guaranteed safe way.
Start building your own show right now
Download the software for free
Explore using the demo shows
Browse through our Object Library
Mix & match
Empower with motion
It's showtime!

Certification
Update your stage automation skillset in the WIACADEMY, a creative powerhouse where info sessions, demo roadtrips and courses online/on location or in a mix formula will become one of our new cornerstones. A welcoming place for event professionals to meet, learn & grow.
Various expertise profiles such as riggers, operators, programmers and system engineers will get the opportunity to become WIMOTION certified. Graduates receive their own WIDESK operating keys. Levels of certification automatically grant higher user access levels.
A WIMOTION certification is a quality label that acts as a guarantee for high-level update competence in a specific stage motion expertise without ever losing the holistic view.