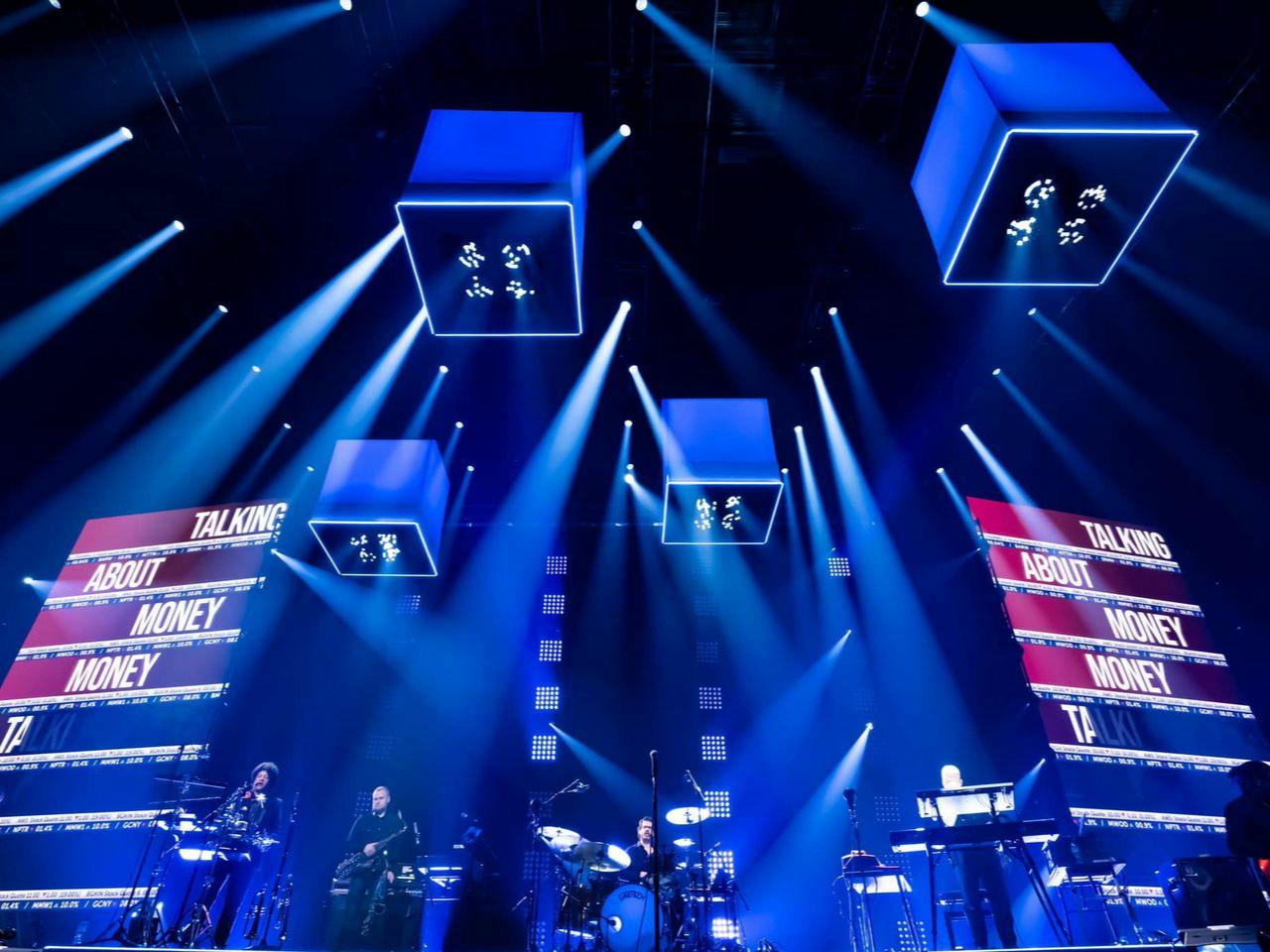 80's nostalgia pop and soul band formed in Manchester 1985 are back and their long awaited postponed tour kicked off February 2nd 3Arena Dublin. One of the best loved in Britain with on top a very loyal international fan base.
SIMPLY RED is simply unique and all about pure emotion. And so is their new stage concept. A statement platform for classics like 'Holding Back the Years' but also for new songs from their latest album BLUE EYED SOUL. 'I'm looking forward to playing it live because it's real' Hucknall states when asked about this new release. 'I want to have a good time'.
Gigantic moving lanterns with the right stretch for a perfect projection
And the same goes for the audience joining this legendary act. Guaranteed is not only the incredible music but also a magic Asian inspired glowing stage for visual empowerment.
To achieve this creative challenge, WICREATIONS created 4 custom supersized 'lanterns' on stage designed by STUFISH. A kinetic WIMOTION object installation of 2m x 2m, simulating the effect of a lantern and created with custom engineering, hoists, lighting and fabric.
During the pandemic, the installation was tested thoroughly and has been redesigned a couple of times to meet the required result. We worked together with fabric expert ShowTex to find the right stretch and create a perfect lantern effect fit to be used for projection.
Simply Red's production manager is Nick Levitt. The FLY BY NITE studios in Birmingham housed the rehearsal and programming time before going to live. Familiar face on tour is Ellie Clement, video operator on the GENESIS LAST DOMINO? Tour and assistant video for the tour. Ellie used the WIMOTION CLOUD and PLAYER connection to do a basic preprogramming of the video content projection on the kinetic lanterns.
WICREW
Geert Stockman Project Lead
Joey Poortman Onsite manager / Motion Operator
Ward Van Hassel (R&D)
PARTIES INVOLVED
Nick Levitt Production Director
Chris Taplin Production manager
Jon Bray Technical manager
Adam Bassett (WBD) Lighting design
Richard Turner (Lucky Frog ) Video design
Ellie Clement Video operator
Ray Winkler (Stufish ) Stage and set design
Showtex
Solotech
Creative Technology
Britannia Row Productions
Total Fabrications