Second time that WICREATIONS is part of a fabulous DJ Snake event. Born to a French father and an Algerian mother, this multi talented artist, performer and actor is known for his fluid blending of sounds from different cultures. DJ Snake music knows no bounds. His gigs effortlessly appeal to many cultures all over the world with an own distinct sound and an own dynamite fire-fueled show DNA.
La Défense Arena
In 2019 we were entrusted by S Group to provide the technical wizardry that delivered DJ Snake enthroned on a raised DJ booth for his massive show at the Paris La Défense Arena in his hometown of Paris.
Set Designer Romain Pissenem from High Scream set the bar high from the very start – DJ Snake opened the show from the top of a life-size Arc de Triomphe amid a dynamic combination of visuals and FX. No less than 40.000 fans went completely 'gaga'.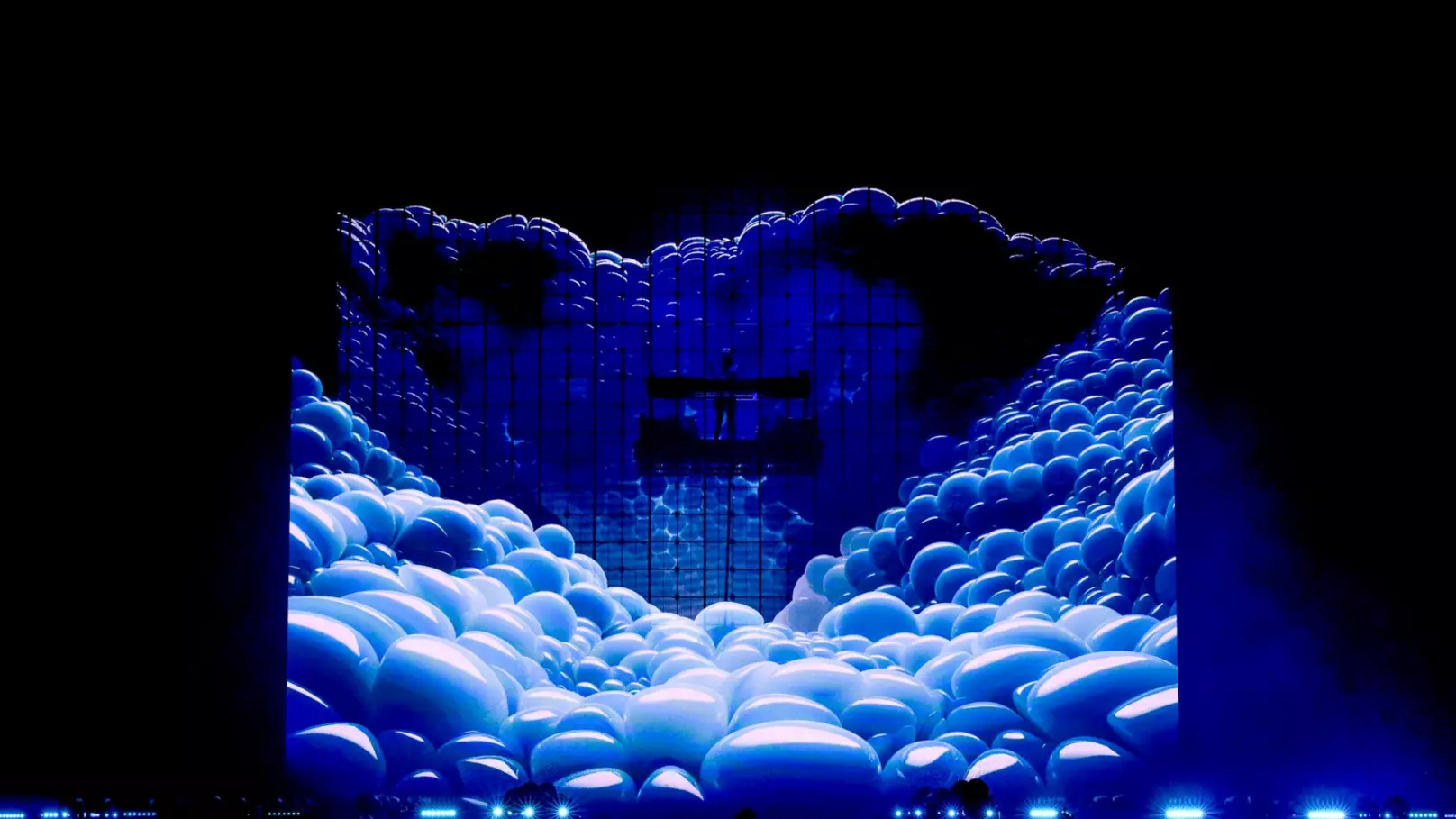 June 11th of 2022 DJ Snake made history again when he sold out the Parc des Princes, the 63.000-capacity iconic stadium of Paris Saint-Germain and the capital.
It was since 2010 that the Parc hosted a concert and with DJ Snake it was ready to vibrate to the first-ever electronic act to perform there.
For this show too, WI were asked by High Scream to provide the technical wizardry for a raised DJ booth.
DJ Snake wanted to reach higher highs with our 8 meter tall TP06 lifts.
These 4 lifts together create a moveable platform of 7 x 7m, upon which one of our TP02 turntables is placed. With its 5 meter diameter, the turntable has enough space for DJ Snake's entire DJ booth.
The tsunami of Youtube fan pics and video's during & after this truly intergalactic show performance also hosting artists like Stromae, David Guetta and others, express nothing but collective explosions of euphoria of a very engaged 'united colors, genders & backgrounds' fanbase.
Well done DJ Snake.
ELEVATOR TP06
Lifting capacity 2500 kg/piece

Max speed 250mm/s
TURNTABLE TP02: Max load 750 kg/m2
WICREW
Geert Stockmans Account & project lead
Jasper Rosiers Project manager
Wessel Fortuin WI Chief engineer
Lesly Van Rompaey Programmer
Stijn Cools On site operators
Valentin Stofkooper On site operators
Sam Melotte On site operators
HIGHSCREAM
Overall creative & productional management:
Romain Pissenem Creative Director
Charles Dangelser Show Director