When motion becomes
e-motion

WI create automated constructions turning dreams and ideas into

UNIQUE STAGE EFFECTS
Magic
Solutions
Innovation
People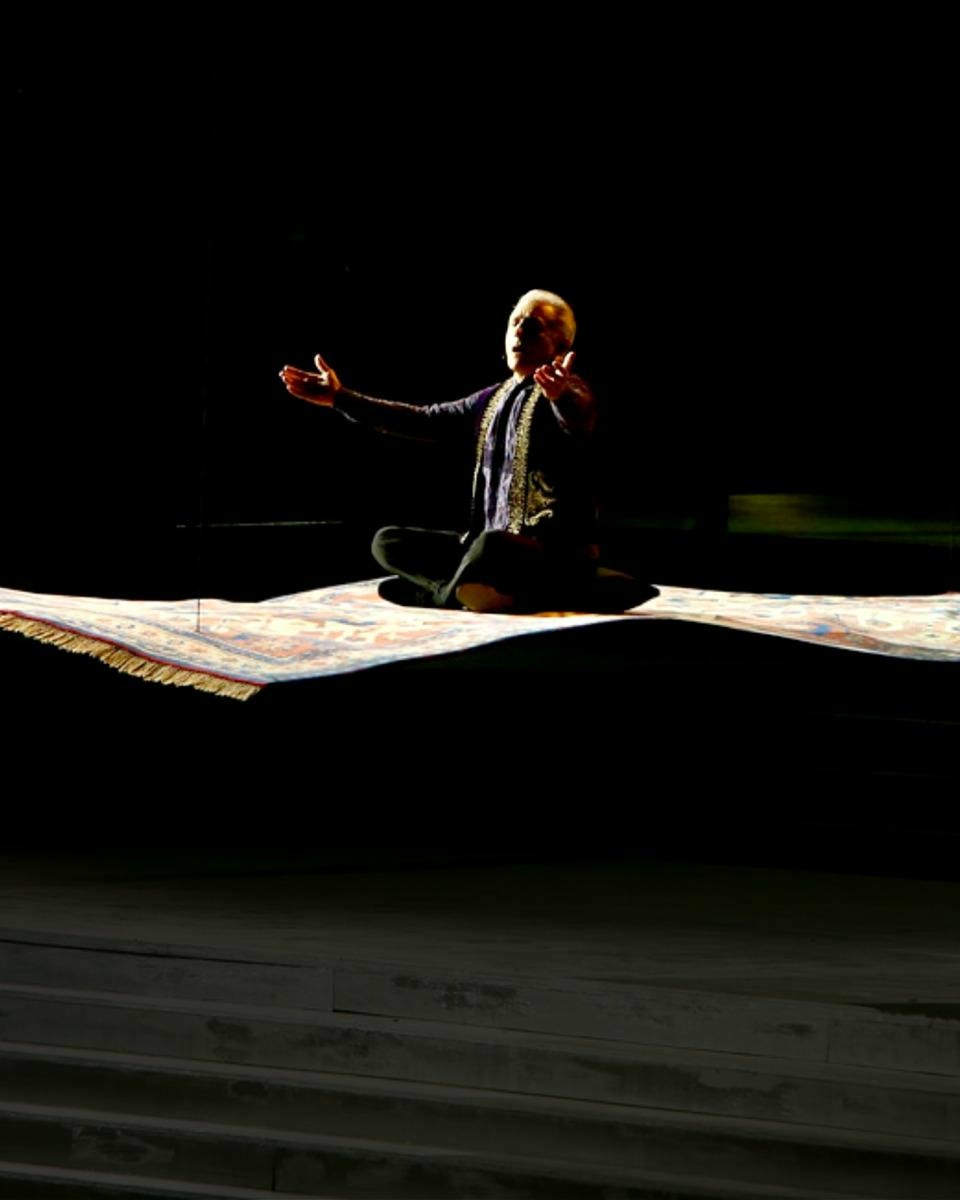 People should leave with more of themselves.
— David Bowie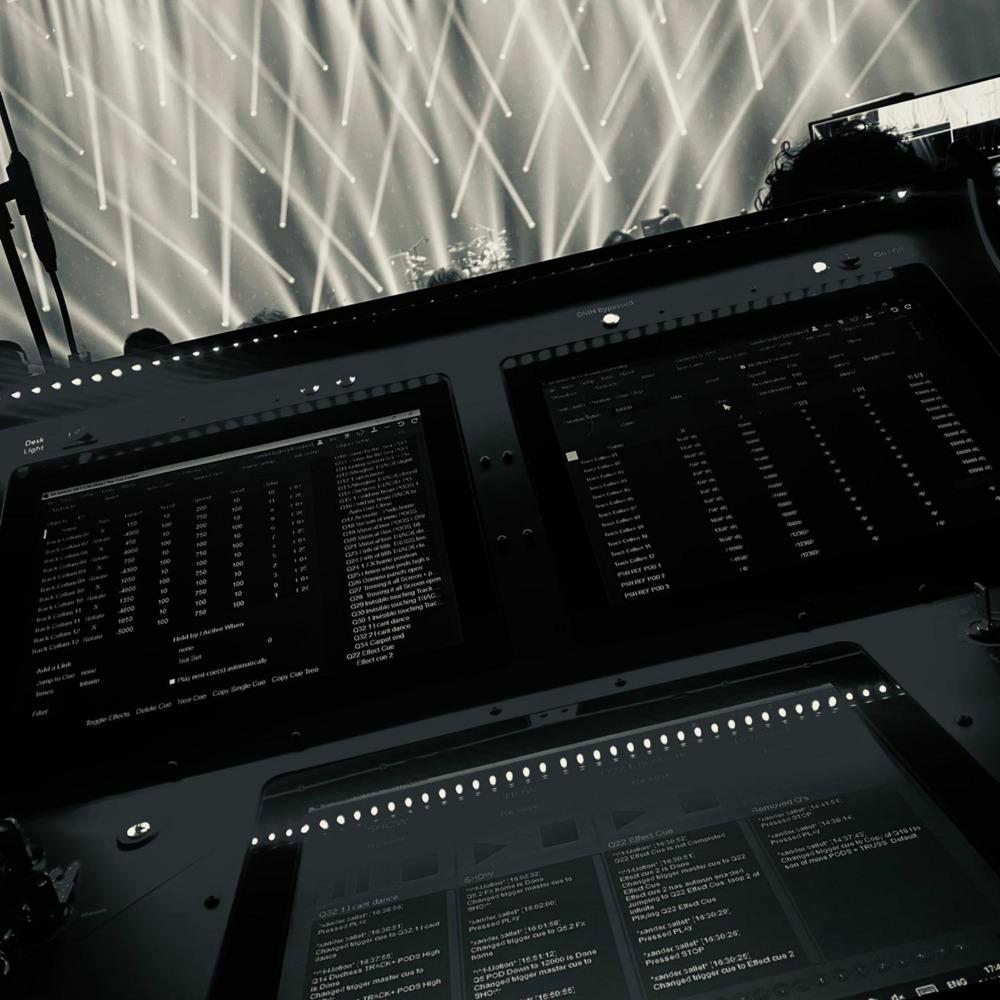 It's a Mindset Game.
— Gary Vaynerchuck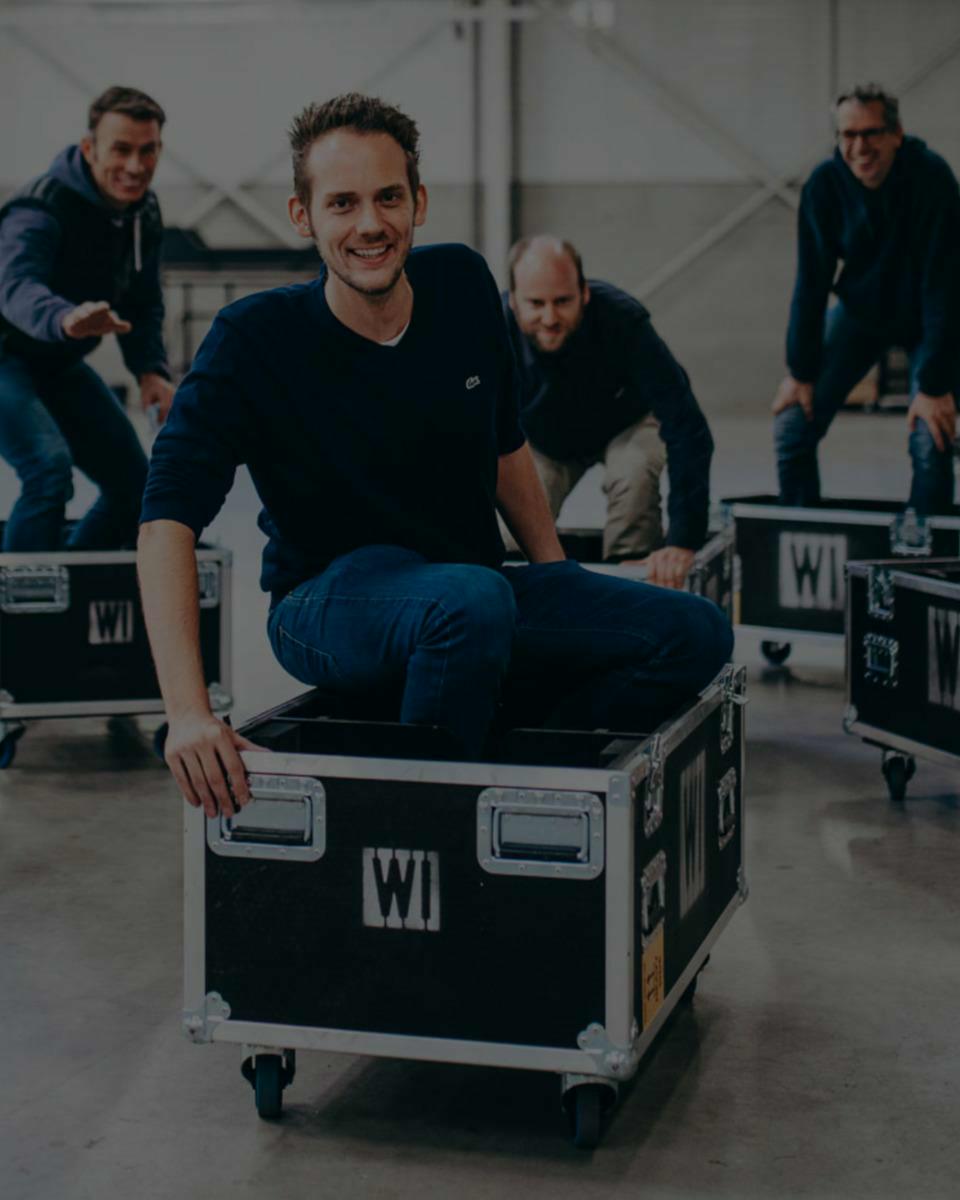 Magic
People should leave with more of themselves.
— David Bowie
WI from Belgium are obsessed with motion technologies that create poetic, unique and spectacular stage realities. The whole idea of our business is to turn yours into an exclusive visual experience. Experiences that touch audiences into their deepest emotions, make social media explode and press go wild. Enhancing brand uniqueness and artistic genius through technical expertise, that's what we do.
Solutions
Whether you're a world player or a local hero. Unfolding your project the gigantic way or in smaller agile stages, performances or constructions. Touring, spectaculars or brand activations. WI always deliver the most adequate top notch motion solutions and support with seamless stage, scenic and multimedia integration. Customized or off-the-shelf. Complexity is never an issue. From the good old grandad stage to multi-layered augmented reality performances.
Innovation
It's a Mindset Game.
— Gary Vaynerchuck
We are pioneer and world player in motion control tech. In 2005 we started designing our own show solutions to meet the increasingly demanding challenges of the entertainment industry. We never stopped exploring ever since. Result is WIMOTION, our own stage automation ecosystem with fully programmable remote control of hoists, winches, elevators, trolleys and a wide range of other devices. The system is in permanent R&D mode. Always pushing boundaries to translate the most crazy imagineer ideas into safe and reality-proof show effects. That's the WICREATIONS mindset game.
People
Together we walk the journey. WI from small Belgium have always understood the added value of highly skilled, flexible and empathic support teams mastering many languages. Designers, engineers, motion operators and technicians. Project managers and enthusiastic logistics & office people. Complete tour crews supporting your project. Dedicated 24/7. WIcrew are people for whom your show being delivered top notch is the most rewarding feeling ever.
Our work
View project study
Local heroes
Smaller tours. Local productions, activations or festivals for smaller audiences. Local players but also international brands deploying their projects more on multiple agile stages and flexible locations for a more intimate experience. Tell us about your project. No strings attached. Maybe a clear cut solution is best for you. Or you might benefit from a plug and play or great off-the-shelf solution as WIMOTION also comprises an ideal budget friendly show motion packages and touring sets, all prepped for quick and safe execution.
Lesly is your guy. Try him out.
Jasper is your guy. Try him out.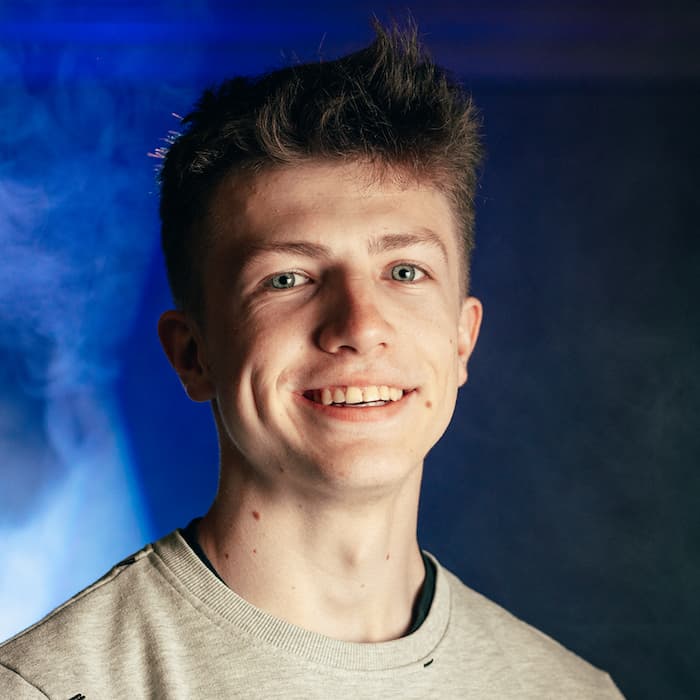 Xander is your guy. Try him out.
We combine passion for live shows with an unwise addiction to tech and a stubborn focus on always delivering the best solution ever.
Go deeper into our skills
No matter what it takes. WIMOTION automation software goes with a wide range of products and devices to control complex kinetic movements and wider coordinated motion of multiple elements. Extensive inhouse design and support, years of no-nonsense experience with numerous projects and the right core values have made us a solid partner in a set of powerful stories. WI can confidently approach all motion projects and ideas. Even those with the most ambitious challenges. And translate them into high impact and safe stage realities. And from now on, thanks to our WIMOTION cloud ecosystem, motion designs can be pre-programmed, simutaneously 3D pre-viewed, finetuned and realized in 360° integration by a variety of expertise profiles collaborating from all over the world.
Reviews
Listen to the audience
Genesis The Last Domino? Tour
I went up to FOH last night to pass on my thanks and gratitude to you and all the crew. The vid content was amazing and the old footage was awesome. Lighting design and production, you had it off to a tee. My sons in the industry so appreciate all the hrs of creative work and design pre viz and programming that goes into producing a show like this. It's a passion that's in your hearts, it has to be. Fantastic job.
Your company has done an amazing job with the staging, animation and screen projections.Thank you for your hard work in helping to produce what was an amazing show. X
Many thanks to you the « men in black «
Fantastic staging and production. Great work
Nikita Sadovnikov
Creative Director shows & special events, Russia

Great collab
No time for rehearsals for our big show Moscow 2018. I first met with the WI crew on the venue itself. They knew my script, music too. Equipment was perfectly pre-programmed. Several of their solutions later entered the show. Love them.
Yves Smolders
Founder Moose Bar and Moose Bar XXL - Owner VERSUZ
I love to cross the line, but only with WI
When you take the audience experience to the next level by implementing the most crazy show effects, you need a partner you can rely on. I took that leap with WICREATIONS for the Moose event. Their unique motion at club VERSUZ some time before convinced me.
Picture @HLN
Stay sharp
Subscribe to our newsletter for monthly updates on
LIVE EXPERIENCE EMPOWERMENT