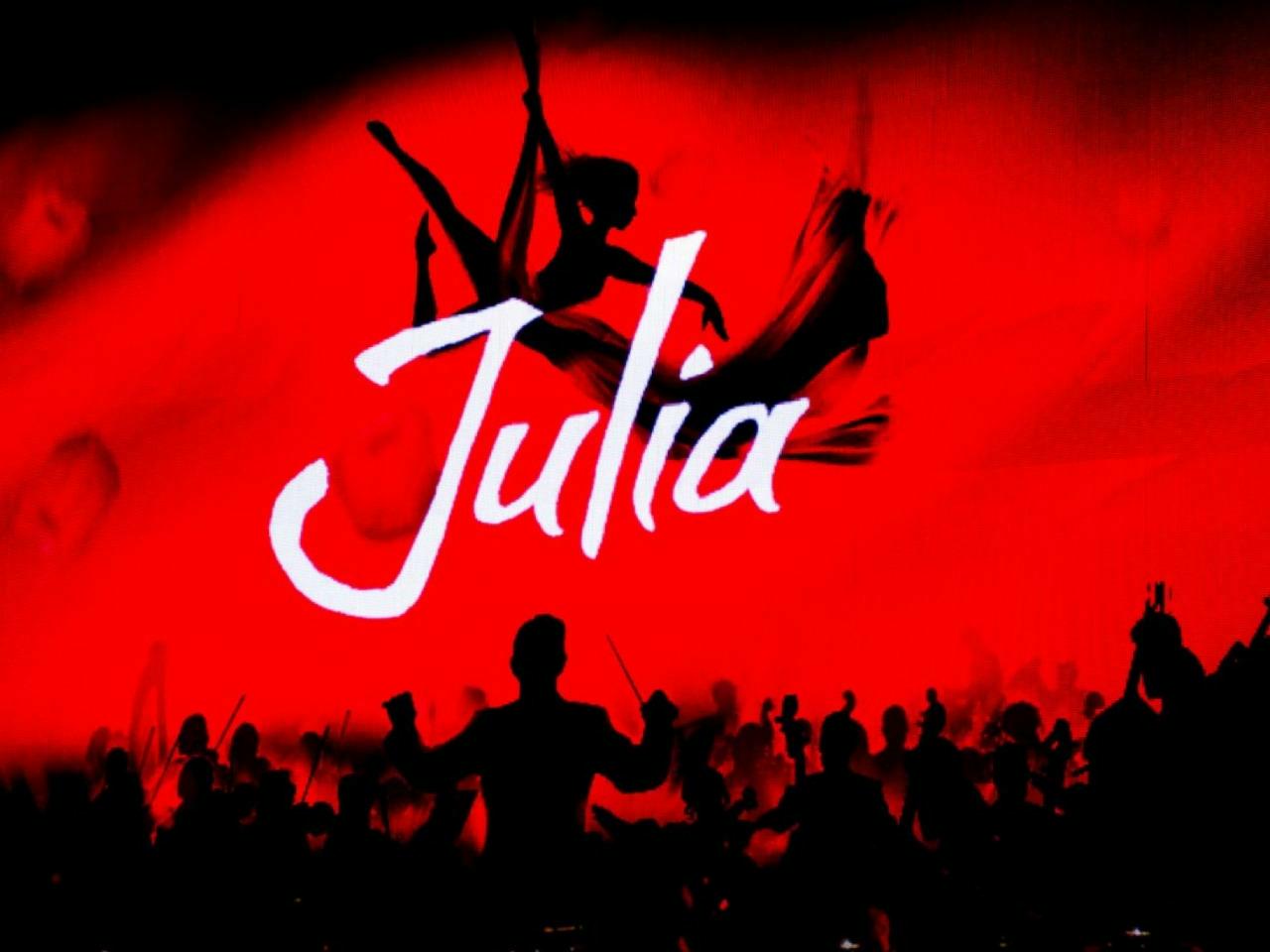 Julia, the innovative symphonic show from the Rotterdam Philharmonic produced by Livetime Productions has seen its premiere in Ahoy on Friday the 12th of June 2015.
In Julia the orchestra tells a classic love story in a performance that merges music with dans, singing, aerial acrobatic moves and other live performances at Top Level! Together with Guy Caron, the first artistic leader from Cirque Du Soleil, and Josep Vincent, conductor, a new kind of entertainment was developed. This way the Rotterdam Philharmonic tries to reach a bigger audience for the classic music they play. Just like Caron did with Cirque Du Soleil a few years ago for the circus: finding a big audience which connects classical music with the contemporary spirit of the age.
To enable all these dance and acrobatic moves, we installed 18m WI track above the stage together with three TP2 winches and four motion controlled chain hoists.
Already from the first show, the audience was completely blown away by this totally new concept!