Back to all cases
550th Anniversary Of The Formation Of The Kazakh Khanate
Theatre & Musical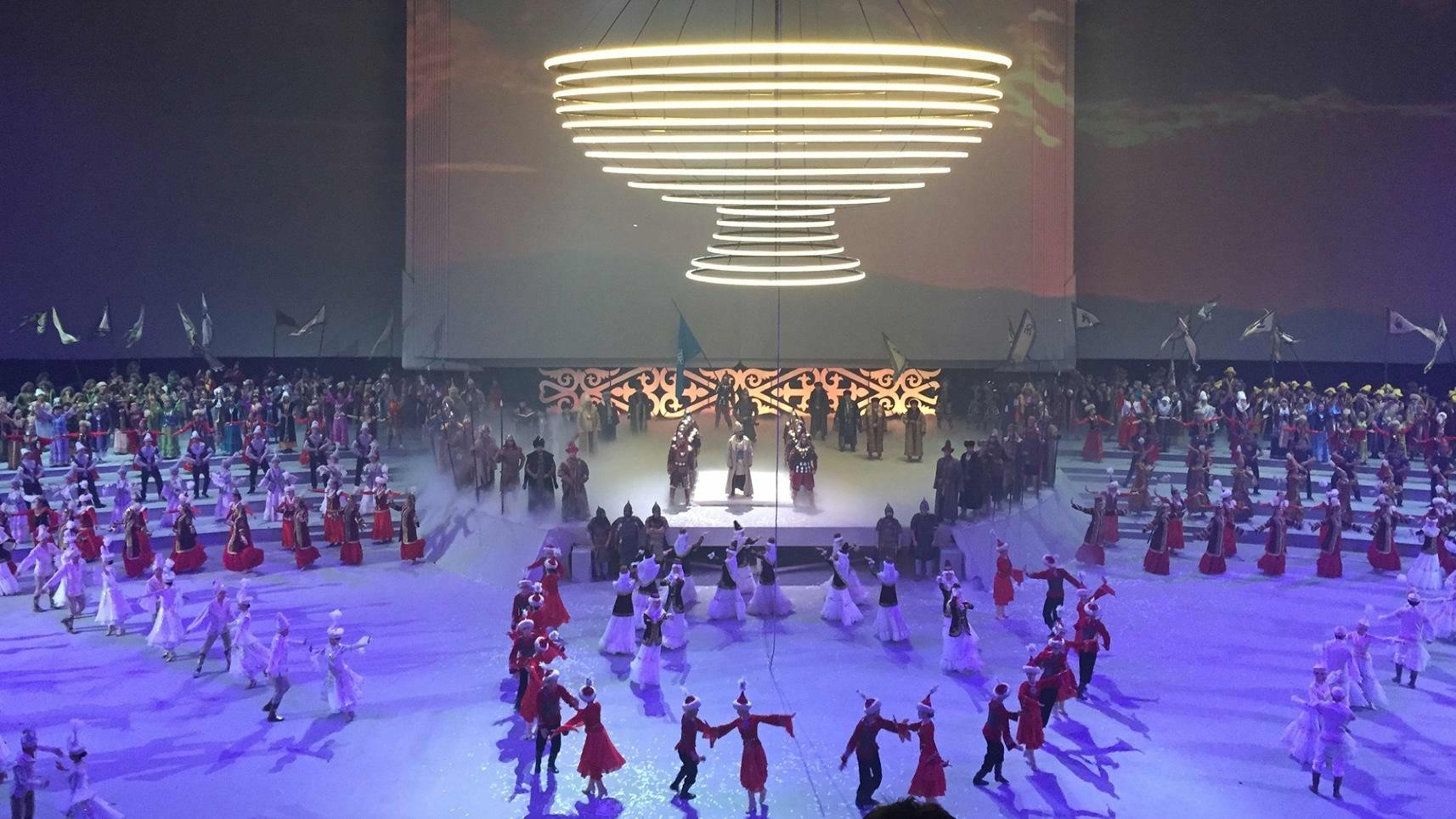 Kazakhstan celebrated the 550th anniversary of the formation of the Kazakh Khanate on September 11 2015 with a number of events staged throughout the capital Astana, including President Nursultan Nazarbayev congratulating all the country's citizens on the day during a solemn meeting held in the city's Palace of Independence.
Later that evening, a large-scale show took place in the brand new Ice Palace detailing the history and achievements of the country. We were asked to build a "Cup" of hospitality at short notice … receiving the green light only a couple of weeks before the show! This cup had to rise out of literally nowhere – well, it was under the stage but completely hidden - during the show.
We built - following the design - a cup comprising 16 elegant rings of different sizes, which all together were clad with over 1 kilometre of LED lighting. The biggest ring had a diameter of 8 metres and the depth of the cup when fully 'opened up' was 8.5 metres. The entire 700kg "Cup" fitted in a single dolly which was concealed underneath the stage during the show. When fully collapsed, the "Cup" height was only 40cm!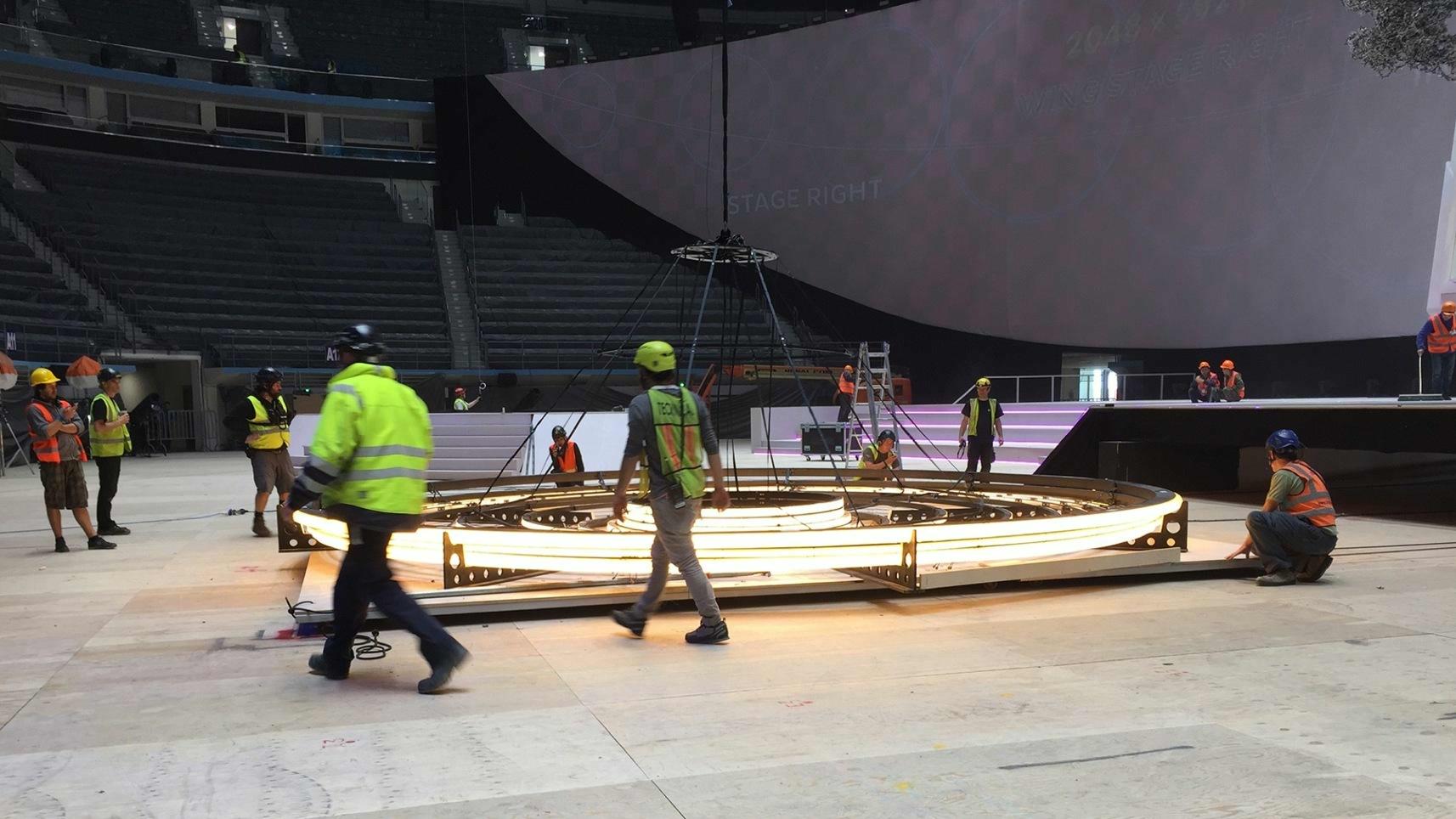 Our crew did a wonderful job! They even participated in the event themselves, blending in completely with the elaborate choreography to ensure that the Cup raising was a smooth and seamless operation