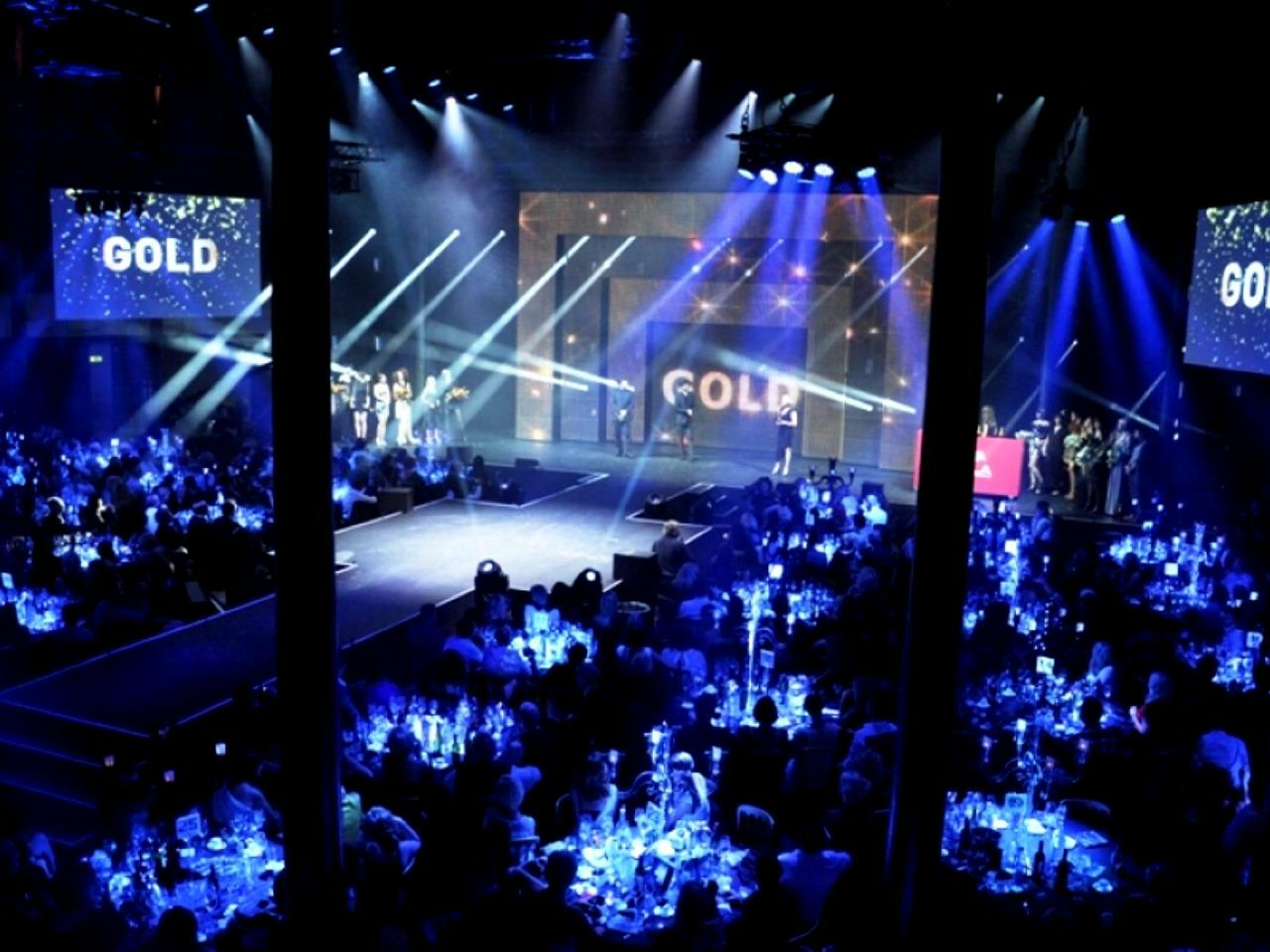 Wella Professionals announced the UK and Irish winners of Trend Vision 2011 in a glittering ceremony at the Roundhouse in London.
The legendary music venue in Camden played host to more than 700 of the industry's finest in a night which saw the brightest young hairdressers in the country rewarded for their talent.
Hosted by TV personality Alex Zane, the event also saw the audience enjoy three inspirational shows from Toni&Guy, D&J Ambrose and the Sassoon Academy as well as a performance from chart-topping indie band, Scouting for Girls.
To give all this that little extra to watch, a couple of large video screens were moving at the back, this is where we came in, the screens were moving on some WI-tracks hung between the columns of the Roundhouse. Two track rows were needed to move two video screens portals, respectively 10mx6m and 8mx5m, sideways. 2 additional hoists were needed to open the video on the back, so the models could enter the catwalk. All this was build and controlled by one of our operators.