we age not by years but by stories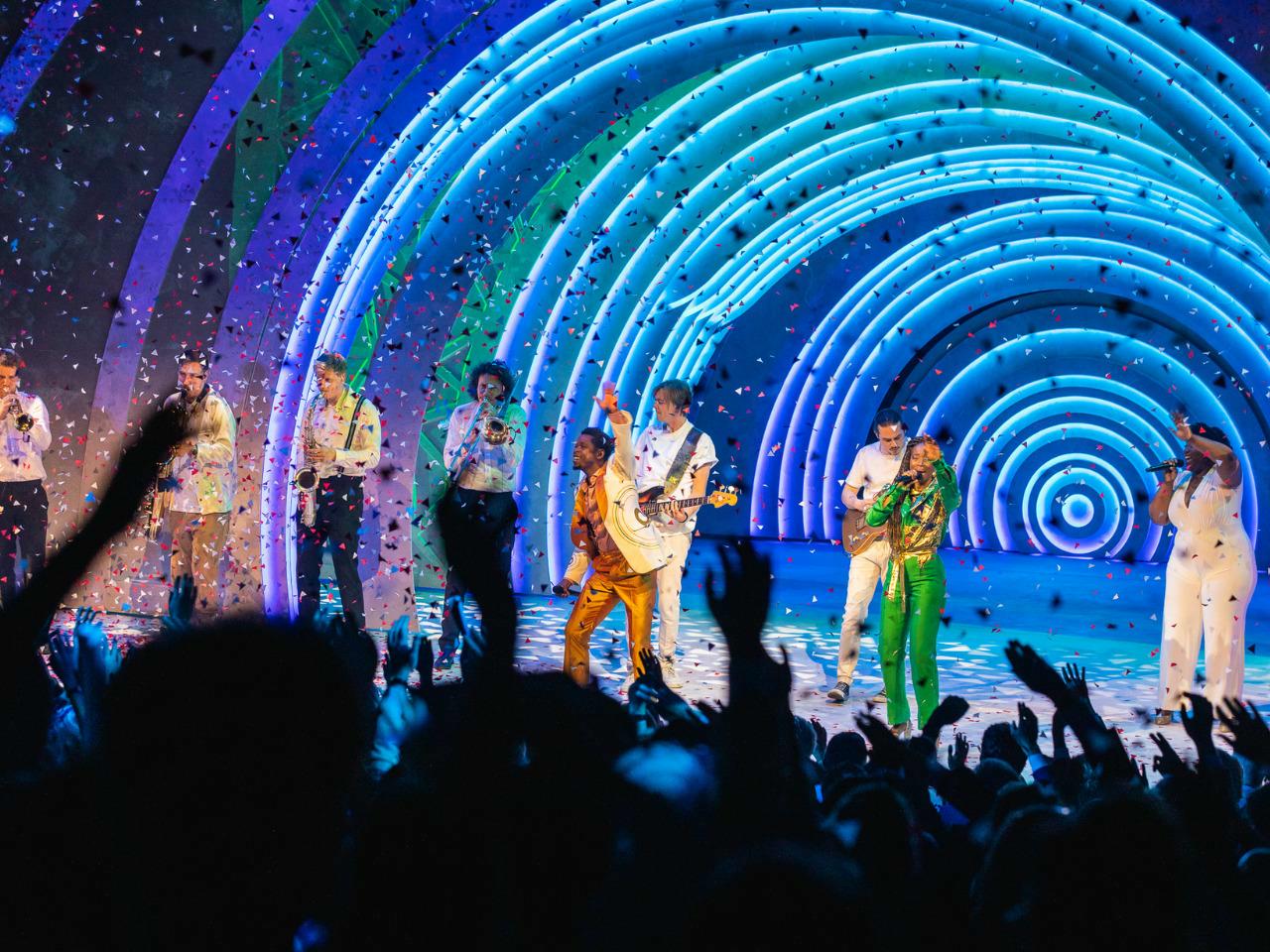 Impressive show for an international business concern celebrating their 125th birthday in style with a magnificent corporate live event. Location Theater Amsterdam, 2 successive show days May 2022 and complete with motion, dancers, singers and speeches. Invites are worldwide key people.
From the creative side Koen Colmbijn is in charge together with executive producer Christiaan Bollen supported by Laura Stijnen's vision on the art side of the production. Plugged Live Shows is on a mission to create the world's most inventive, artistic and immersive live show experiences or what they call the creation of meaningful memories.
Plugged Live Shows invited a premium selection of mainly Dutch creative, productional and tech suppliers who have pulled out all the stops to deliver a top show.
WI have been asked to contribute to the success in collaboration with the top team of Plugged Live Shows and its extended family. Technical production lead is coordinated by Arjen Hofma who asked WI's Geert Stockmans for motion project management. Build-up 10 days and show operation is taken care of by our WI operator Xander Ballet.
'We age not by years but by stories' is the baseline of this truly impressive corporate show. This narrative is consequently being visualized by means of a tree with growth rings symbolizing the company's 125-year long history from cradle to top, a journey condensed into 6 key moments, 6 growth rings and 6 different show acts. Each show act gives expression to a specific core value visualized by a dedicated scenic piece of decor.
As a final act, all growth rings (or sheets) successively move forward one by one and fuse to create a corridor through which the company chairman walks to appear on stage for the conclusive key note momentum.
In the final act all objects come together making the whole stage look like a healthy aged tree.
WICREATIONS provided 4 lines of track and runners for decor pieces to move from side to side automatically, some of them in one piece, some of them opening up left and right. Along with these tracks, WI HOISTS are provided to move the orchestra decor piece up and down together with winches to provide diagonal movement to the violin decor piece.
Geert Stockmans - Project Lead
Jasper Rosiers - Technical Engineer
Xander Ballet - Motion Operator
Together with a premium selection of creative, productional and tech suppliers
Koen Colmbijn - Creative Director
Laura Stijnen - Art Director
Christiaan Bollen - Executive Producer
Arjen Hofma - Technical production manager