Westlife are the 4 Irish boys Kian, Mark, Nicky and Shane described to be one of the most successful musical groups of all times. The band released their first single in April 1999 and after more than 20 years they're still going strong. So Westlife also means pure nostalgia and for many it is the music of their youth. Their 12th album, Wild Dreams, was released in November 2021 at the same time being the name of their biggest ever gigs, namely their 2022 – 2023 Wild Dreams Tour starting up in the UK and Ireland.
WI have been contacted January 2020 by Chris Vaughan (TVE) to support the 3 stadium concerts of the tour with stage structures and automation. Concept and design have been optimized a couple of times during the following months with the tour also being delayed and rescheduled to finally kick off at Aviva Stadium Dublin 8Th/9th July 2022, followed by 1 show at London, Wembley Stadium and 2 shows at Cork, Páirc Uí Chaoimh.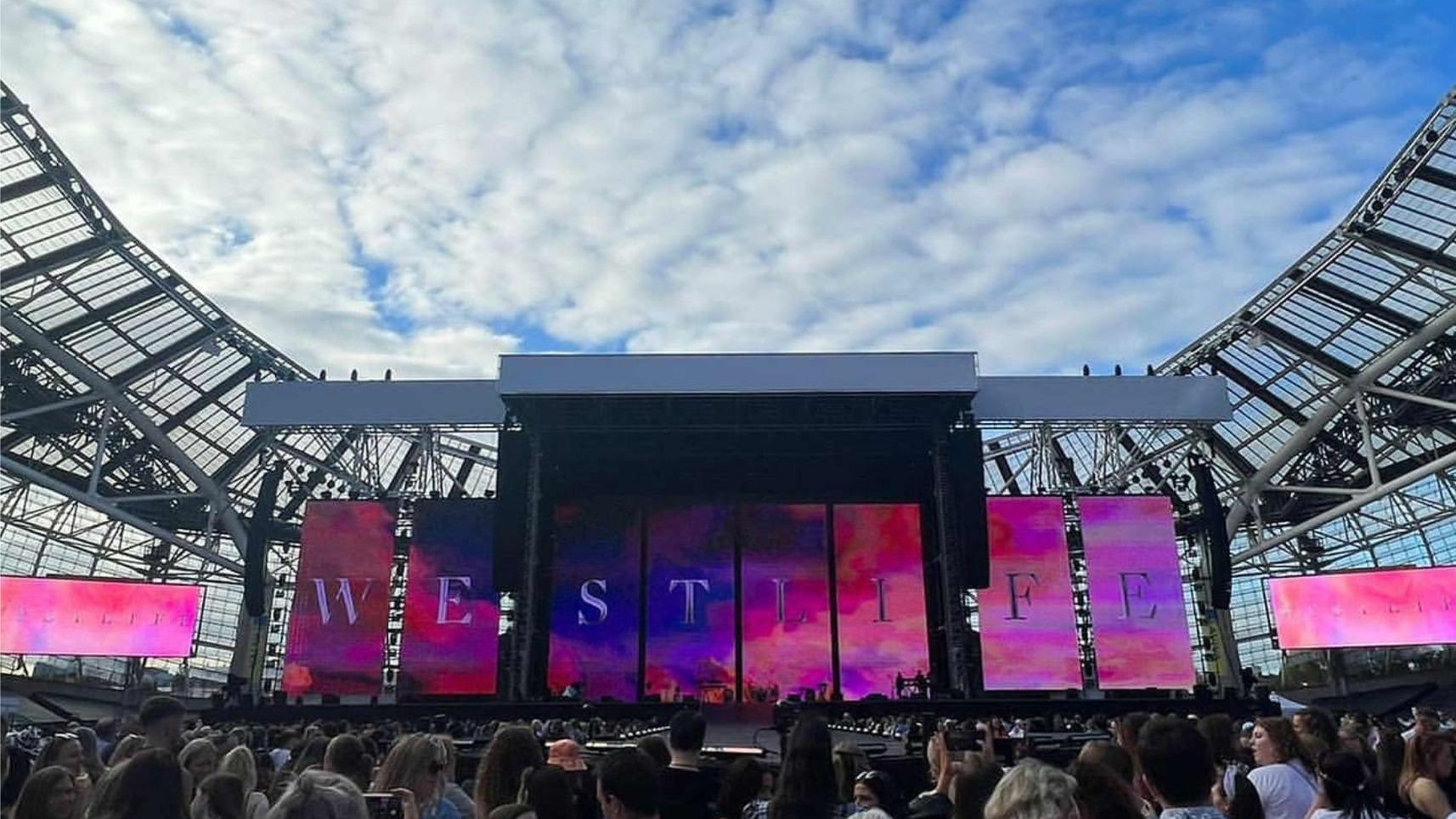 Our input consists of a complete 2 level rolling stage (1,95m and 2,4m) with lighting shelf and finished with a matte black vinyl dance carpet together with quite a number of structures integrated in the mainstage floor.
The complete rolling stage fits in compact and light touring set carts specifically designed for efficient touring and swift load-in, load-out.
4 pantograph staircases neatly integrated in the rolling stage that quickly unfold and allow the band members to arise on stage as well individually as simultaneously.
4 'swinging microphones' WI designed and fabricated, based on counterweight technology
4 integrated rotators (WI TP09) for the led screen structures with integrated provisions for rigging hoists and lighting fixtures.
Rotators are controlled from 1 central location, whilst the pantographs are operated locally under the stage.
Visual highlights of this production are undoubtedly the 4 enormous rotating led screen structures with their impressive video screens (12,32m x 5,6m) each having 3 vertical lighting ladders on the back, a WI custom top cladding and 5 moving lights on their tops.
When the screens rotate, the lights become visible in a myriad of creative combinations, rhythms and colours thus creating a unique show effect in combination with the wow video projections.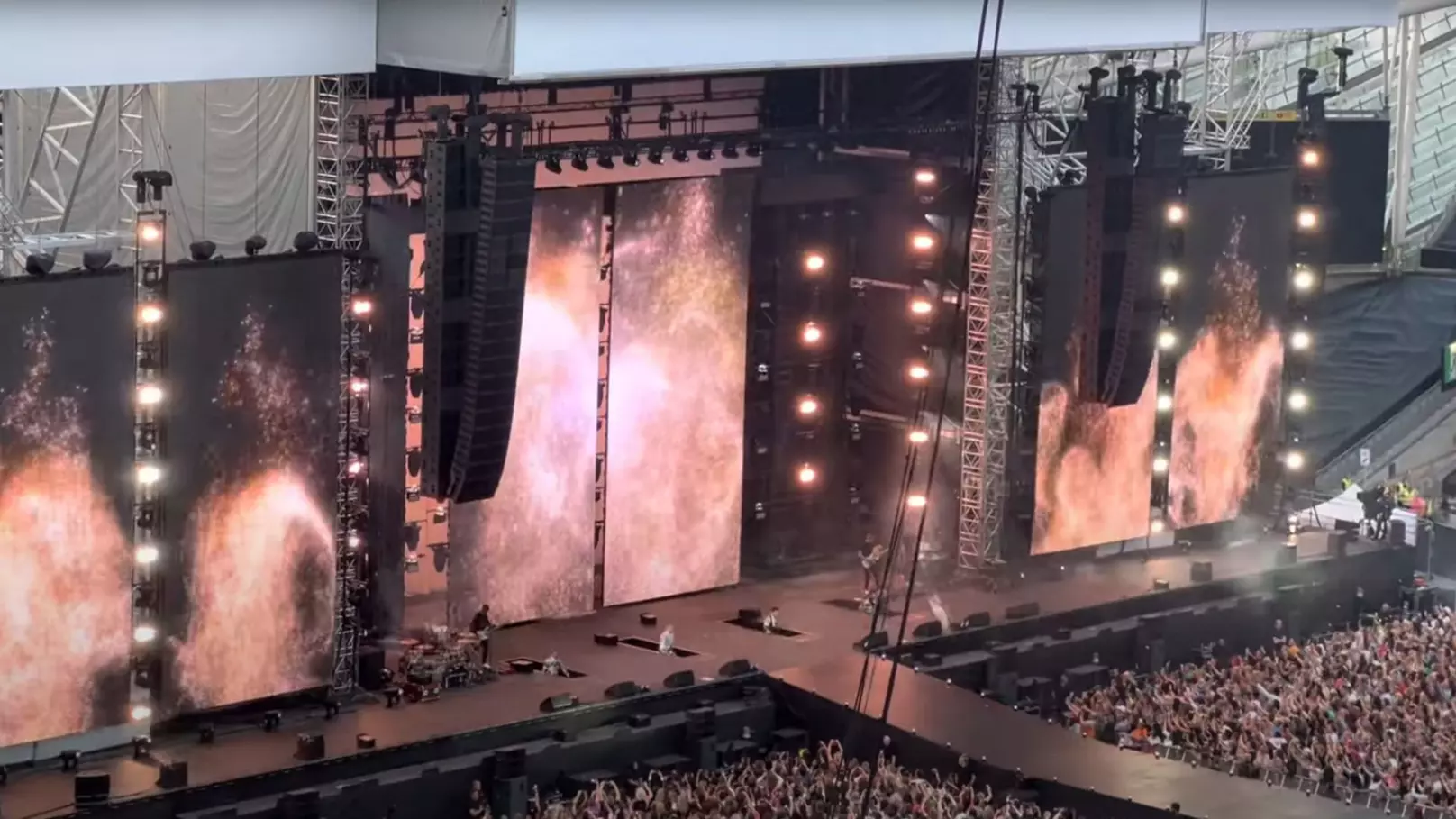 Tour Direction: John Pryer For 24/7 Productions & Chris Vaughan For VHE Worldwide
Production Manager: Toby Johnson
Together with a premium selection of creative, productional and tech suppliers
WICREW
Project lead: Koen Peeters
Chief engineer: Wessel Fortuin
Motion Operator: Jan Van Eyck
Motion tech: Miroslav Kusik
Motion/structural tech: Robert Vrbjar
Motion/structural tech: Roman Jakupovs