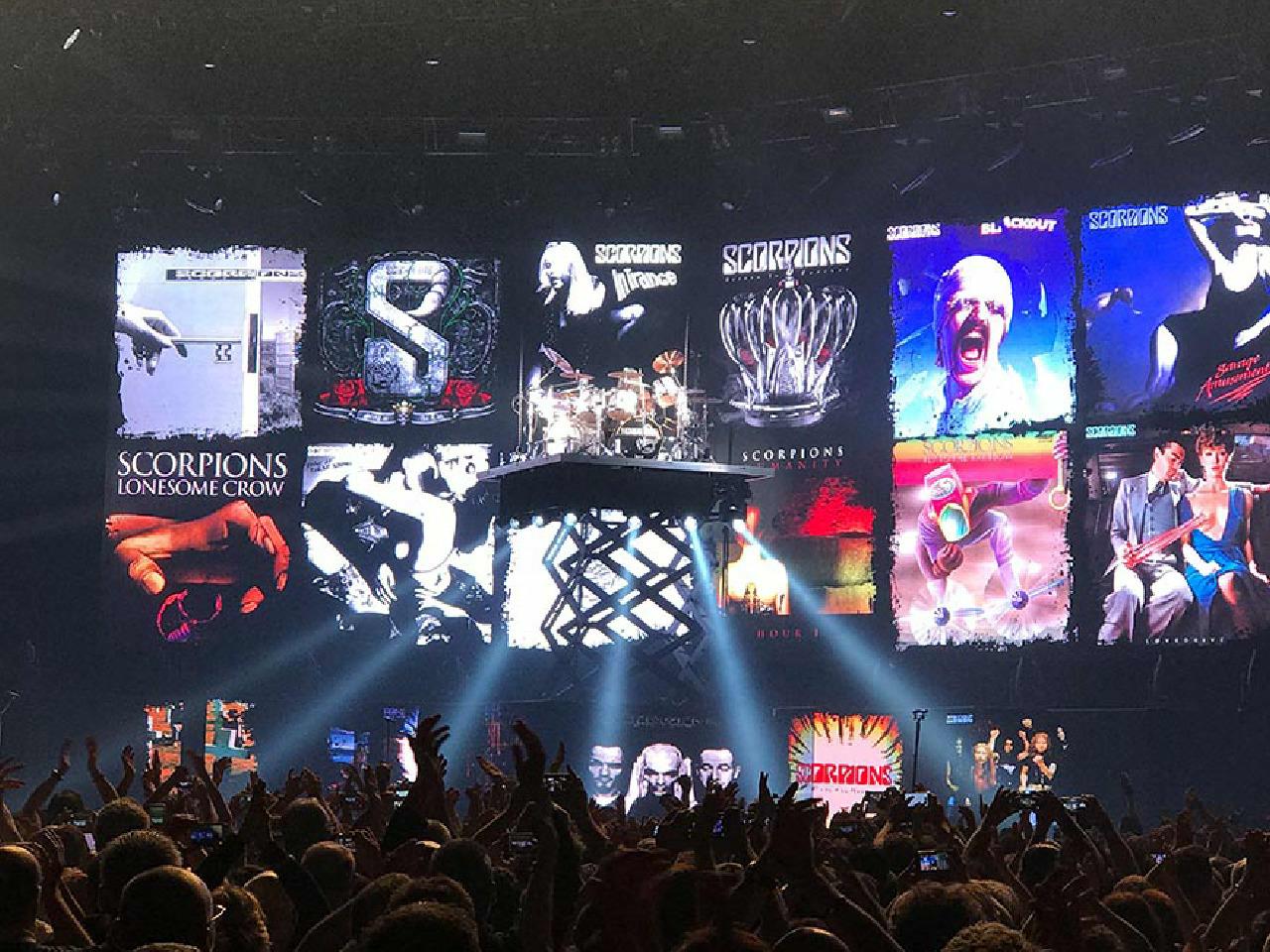 Heavy Metal Heroes Scorpions continue their Crazy World Tour! The celebrated German band celebrated an incredible 50 years at the forefront of heavy metal mayhem in 2015-16, and earlier in 2017 were inducted into the Hall of Heavy Metal History for their legendary two guitar attack approach to the genre.
WI was commissioned to build the set and automate a video element that was designed by Manfred Nikitser (also the lighting designer) … specifically they wanted a spectacular elevated drum riser on which band member Mikkey Dee would rise up for his solos.
The set comprised seven video fronted blocks, constructed from WI's new Stage Floor system which is fast to build and easy to pack. Custom video modules were built so the LED could be attached very quickly to the front of the blocks.
The three off-stage blocks were fixed, with the middle one – upstage centre - elevated to a height of 5 metres.
The WI solution was to lift the centre section – measuring 3 x 3 metres - using three vari-speed half-tonne hoists, with the platform stabilised by four scissors – one at each corner.
Everything packs down into touring dollies for rapid deployment, load-ins and get-outs – essential for festival changeovers.
The challenge was to ensure the platform was stable enough to handle a highly animated Mikkey Dee during his solos!
WI's Hans Willems handled the project, working closely with Scorpion's production director Olaf Schroeter and production manager Roland Becherle.