WI plays a major role in this Farmer shows, performing in 5 countries playing a total of 39 gigs. Base design idea and major eye catcher is the sight of a particle accelerator. This complex shape is formed by 5 trapezoidal video frames, flown from 2 WI tracks and 15 hoists and moving in any thinkable position over the stage in combination with 3 panels rising up from the ground.
For a show that complex with all its elements moving, time management during load in/out is crucial. As to deal with this, WI developed a pre-rig truss system that holds up to 2 motion controlled hoists with diverter systems and control drives. It takes only a few minutes to hang it in place.
On the upstage stage side, a massive hi-res video screen hangs on a separate WI tracking system making it possible to divide the screen into 6 independent parts. Integration of newly developed pickup units brings the video screen closer to the tracking truss.
Next big eye catcher and press scoop of this show is the rotating 'spoon' bridge. Fully integrated into the stage floor, it stays hidden for the audience until suddenly the handrail arises while the artist steps onto the platform tip and the telescopic mast starts the spoon flight over the amazed spectators.
Bridge automation is managed by integrated hydraulics and fully controlled by WI proprietary software to ensure smooth and reliable movements. The bridge platform, equipped with LED video, handles a 110 kg load (artist + equipment) and rotates at a max speed of 1m/s at the tip. All moving WI devices are managed by 2 operators from 1 central control desk together with 2 more crew members to take care of touring system and production until the end of this spectacular tour December 2013.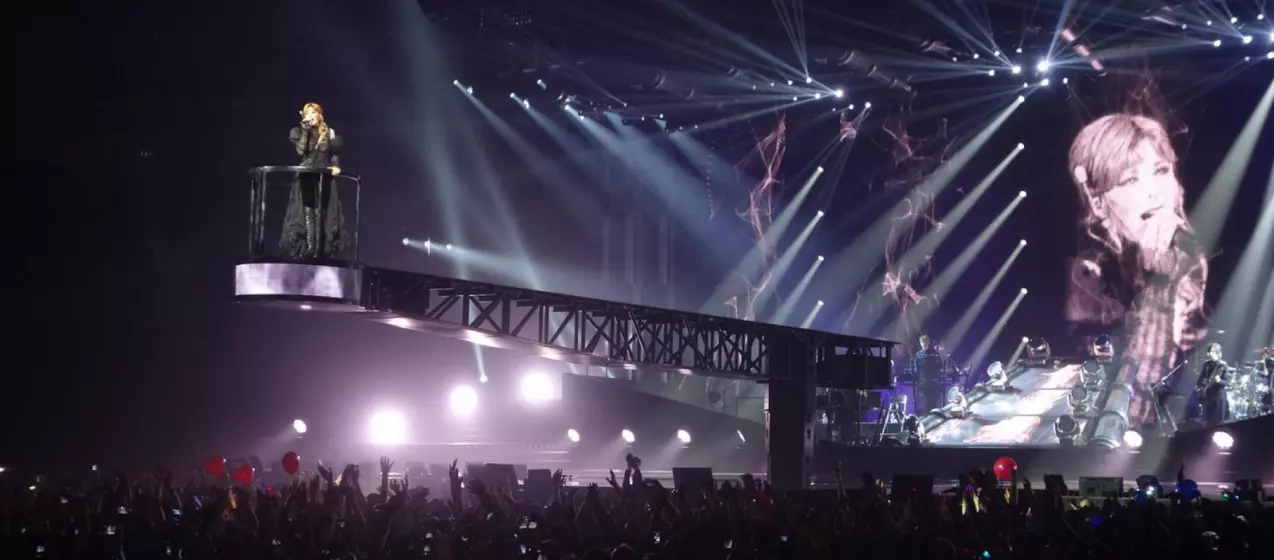 OTHER CONCERTS & TOURING 2013
30 Seconds to Mars
Dimitri Vegas and Like Mike @Sportpaleis
MNM - Back to the 90's
Negramaro - Una Storia Semplice
Netsky @ Lotto Arena
Alex Agnew
De Vrienden van Amstel
Alejandro Fernandez