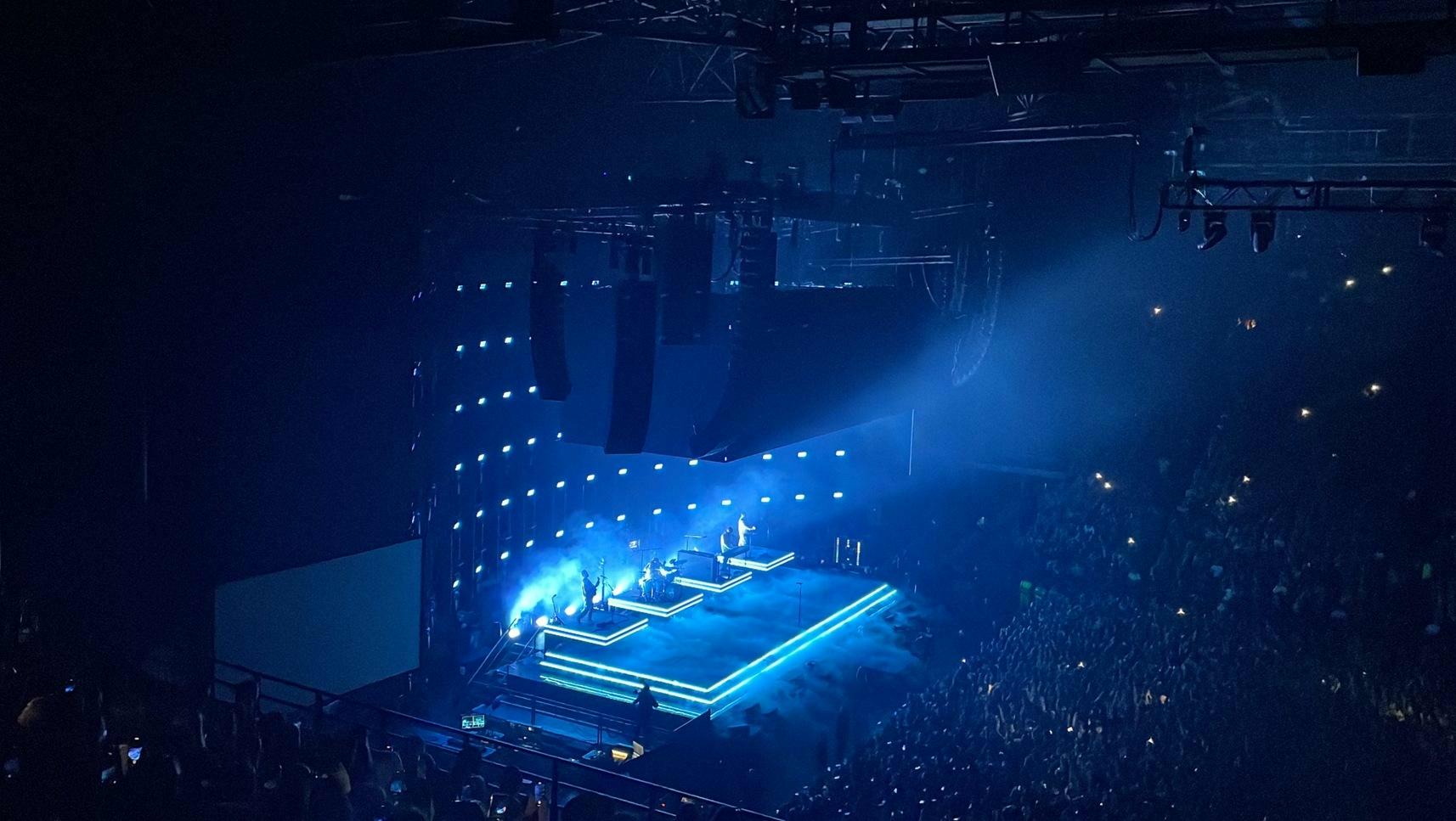 For Lewis Capaldi's Broken By Desire To Be Heavenly Sent 2-legged UK-EU Tour launched January 2023, WI have had the honour to create 3 high impact moving elements. Challenge was to literally elevate this amazing show to new creative heights by bringing in the game our proven technical expertise. Testing 08/01-12/01 Fly By Nite. Due to our track record on the world's biggest stages, WI have gained a high level of expertise in automating platforms, trusses and screens with attention to detail, alignment, gravity control, verticality and perpendicular hanging.
First element consists of bringing Lewis Capaldi himself on a secure platform to the very top of the video screen while playing the piano. His silhouette now becomes visible with the screen scenic as a wall with magnificent projections underneath him.
A powerful poetic show effect making the audience wanting to look nowhere else but upwards in sheer adoration for the great Capaldi. We made sure our artist felt completely safe and for this purpose 4 of our secure WI-HOISTS were installed and motioned together with 4 drives and SIL3+ hardware technology to keep the hoists in perfect formation.
VIDEO HEADER
To add an extra dimension WI also created a moving video header in the shape of the letter U with a span of 15.5m and depth of 8.5m. We pulled this off thanks to our hardware existing of SIL3+, 8 WI HOISTS and 8 drives. In this way full accurate control of the screen moving upward and down was guaranteed.
LX TRUSSES
In order to be able to move the lamps independently from the screen, WI also added 5 LX Trusses behind the video together with 10 WI HOISTS moving them up/down at 200mm/s. In this way we technically created a window of opportunity for the audience to remain surprised and amazed during the entire show. A show the press generally agrees upon to nail down as an unforgettable experience .
WI created 3 moving elements to literally elevate this amazing show to new creative heights.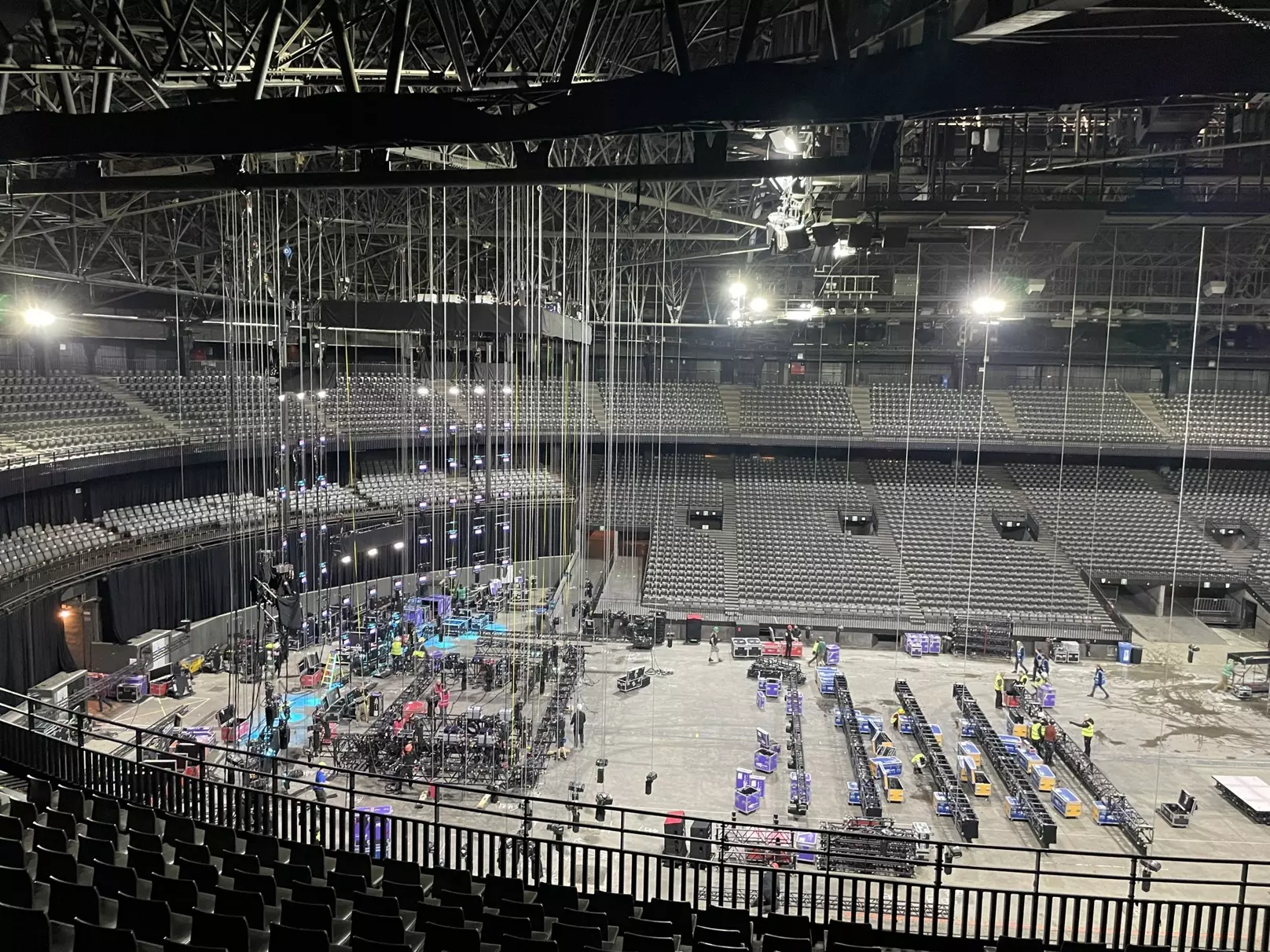 VIDEO HEADER
Hoist: 8x WIHOIST-TP40
Drive: 8x WI-500-MU
SIL3+
LX TRUSSING
Hoist: 10x WIHOIST-TP30
Drive: 10x EVO PM030
BAND PLATFORM
Hoist: 4x WIHOIST-TP20
Drive: 4x WI-500-MU
SIL3+
WIMOTION CONTROL
ES Commander
ES Distributor
Production Manager – Nick Lawrie
Production & Lighting Design – Cassius Creative
Video Design - FRAY Studio
Tour Manager - Scott Smith
FLy By Nite, Neg Earth, BPM-SFX
Together with a premium selection of creative, productional and tech suppliers
Project lead - Geert Stockmans
Chief engineer - Wessel Fortuin
Project Manager & Motion Operation onsite – Jasper Rosiers
Motion Programmer - Lesly Van Rompaey