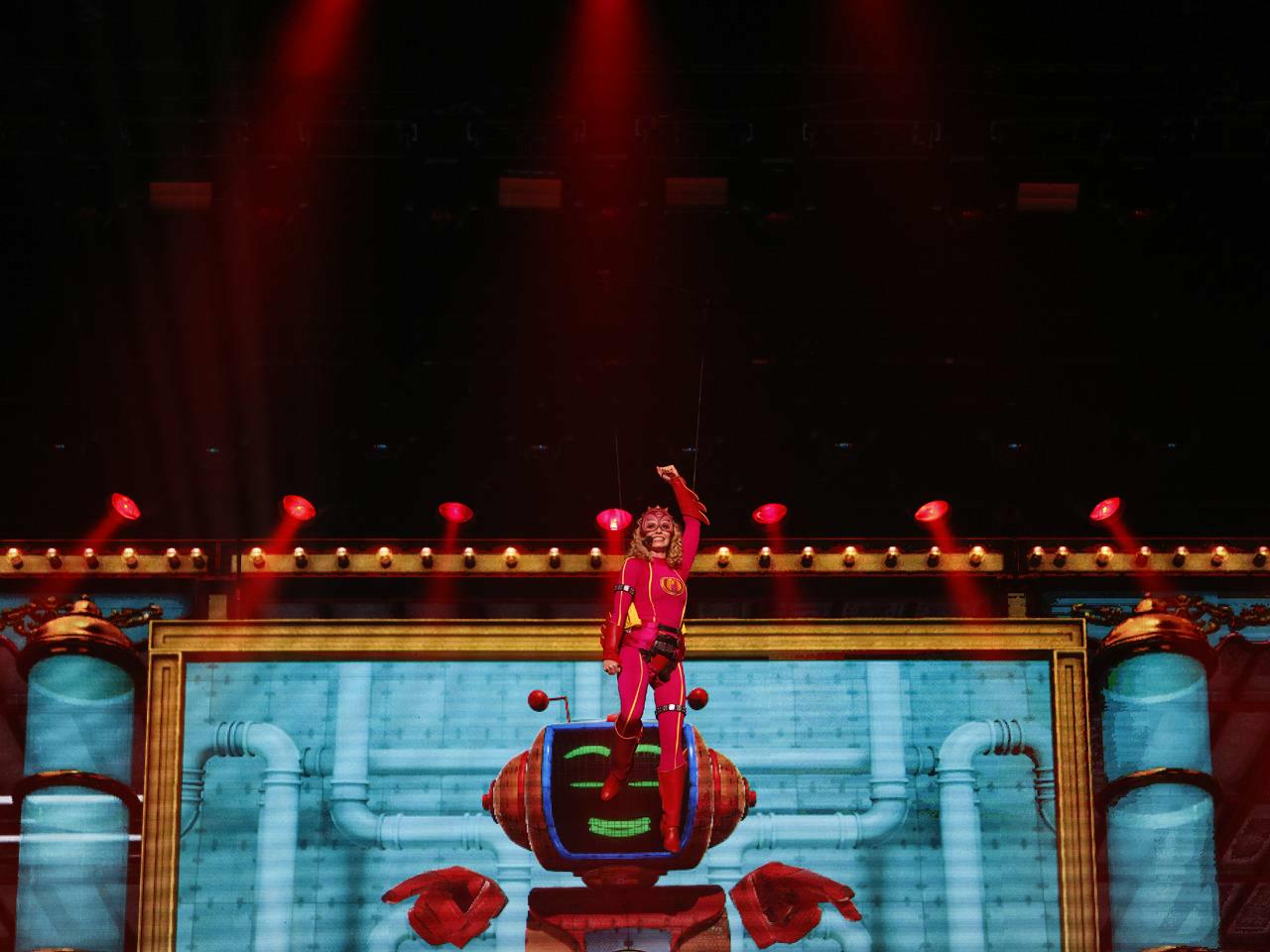 KETNET, Flanders' public children's TV channel celebrated 20 years since first hitting the airwaves with a series of massive star-studded musical shows and afterparties. In collaboration with Studio100, the big reunion "Throwback Thursday" party was a HUGE success.
Aimed at Ketnetters from over that timespan who are now young adults … there were plenty of former children's heroes making an appearance. WI was asked to provide stage automation in the form of three elevators, which were used as stage lifts for artists' entrances and exits.
For the Saint Nicholas shows, a few days later, a 30 metre WITRACK flying system was installed above the stage to fly Ketnet superheroine Mega Mindy into the action during this second production which used the same stage. Simultaneous to this action, four TP05 WIBAND winches lifted a selection of flags signalling her arrival onstage.