Back to all cases
Kenzo - Womenswear Ready To Wear Spring Summer 2016 - Paris (FR)
Corporate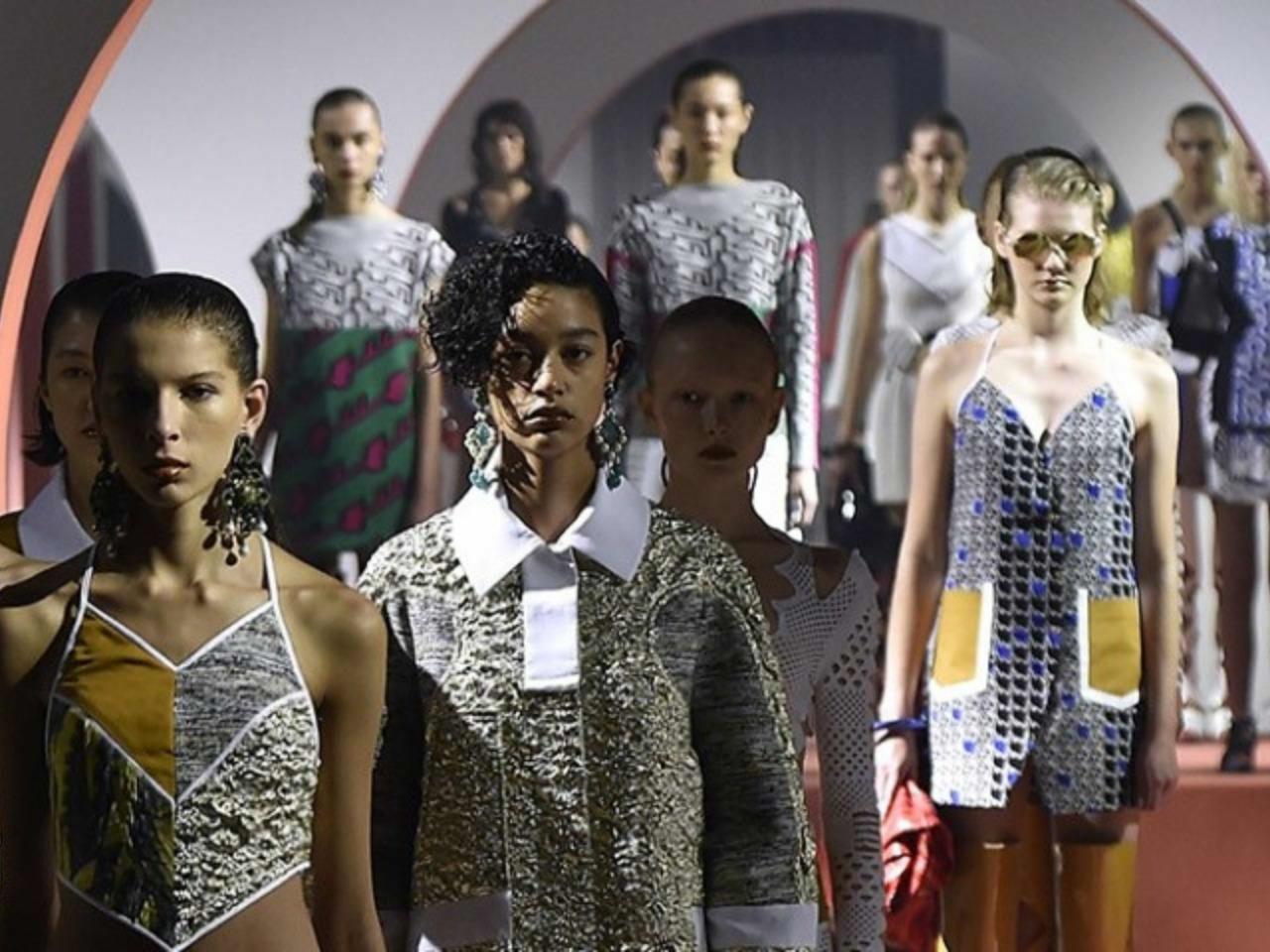 No more cat walking necessary at KENZO, as the curtain lifted on their SS16 presentation, the platforms on which the models stood glided forward. Forming an orderly line, they reassembled themselves as steps under the simple white arched lines that formed the more sedate than usual setting for Carol Lim and Humberto Leon's Spring collection.
How it was done? … our stage wagons doing their thing! Nine wagons were connected to our control desk … and the wagon paths plotted and programmed! The models had to walk 100m less.
"Moving stage podiums and graphic arch set, Carol & Humberto have taken us on a beautiful journey with their Spring/Summer 2016 show. A production that will certainly be a highlight at the end of PFW"
- Nowfashion.com | October 04 by Germain Berent
Humberto Leon and Carol Lim of Kenzo love to travel, so it seemed fitting they would take us outside the Périphérique in Paris (the French M25) for their spring/summer 2016 show. Models slowly slid up the vast hangar space, on motorised blocks controlled by WiFi, moving without a glitch in their silent procession.
- Vogue | October 04 by Emily Sheffield
The modern global traveler, she comes and goes with ease — just like the models on Kenzo's spring runway, who were positioned on a series of platform blocks that gently motored out into the venue, assembling into a runway. It was a neat special effect, attention-catching but not so much that it outshined the collection of happy, summer clothes that could be on their way to or from a destination holiday.
- WWD.com | October 04 by Jessica Iredale